10 Best Meditation Room Ideas that will improve your holistic health.
A meditation room doesn't require you to make it fancy or extravagant. If you have extra rooms in your house, let's say, a storage room or a yoga room, you can simply turn it into a meditation room by changing its design. Designing a room is so much fun, especially because the design will reflect your personality making the room feels more comfortable for you.
Here are the 10 Best Meditation Room Ideas to help you decide what suits you and your home:
1.Fireside Meditation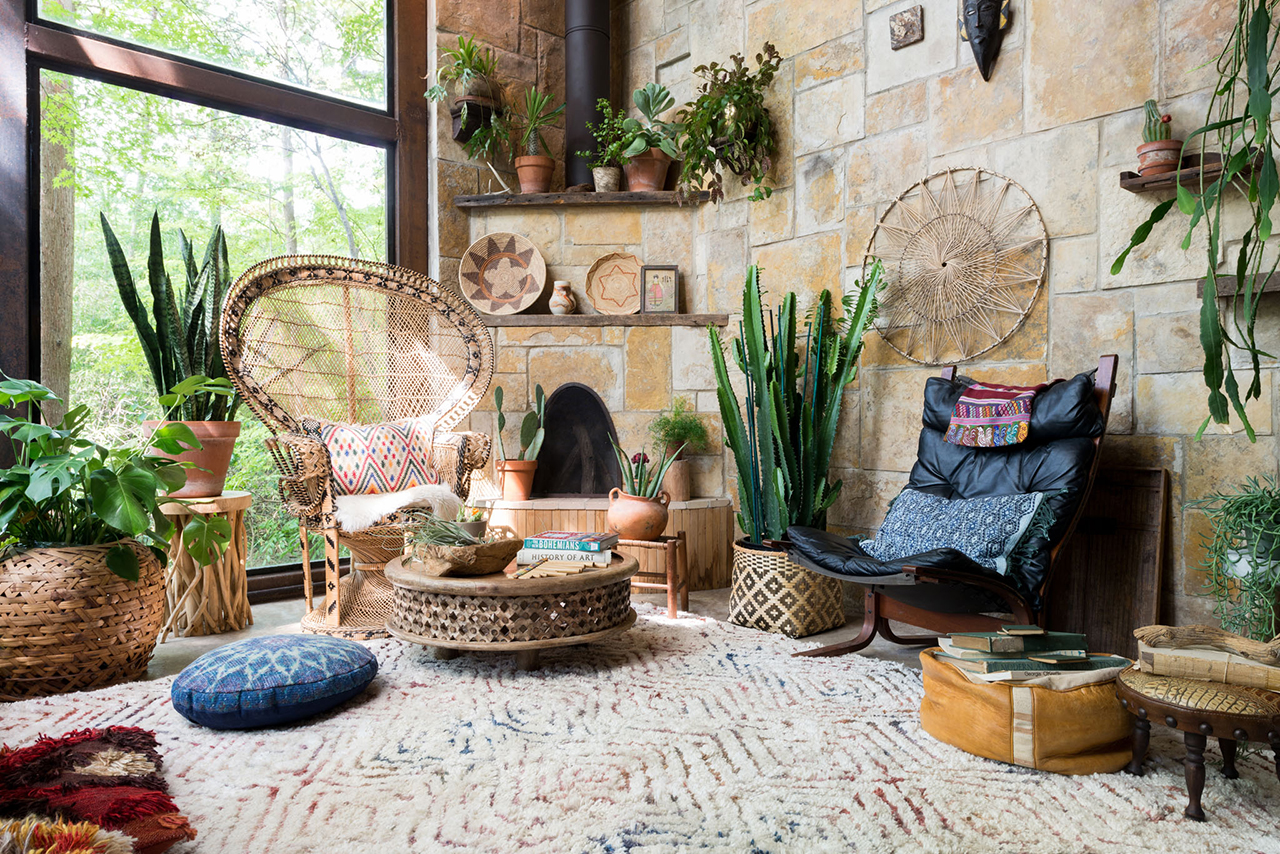 The room's wood-burning stove, which will keep it warm during the winter, is virtually hidden by the stone walls. The many green plants in the room allow the glance flow naturally to the forested area outside and will maintain the area feeling natural throughout the entire year. For people who favor the shabby chic and bohemian forms of home decor, the eclectic collection of furniture, including the many styles of chairs, stools, tables, and cushions, works well.
2.Asian-inspired Meditation Room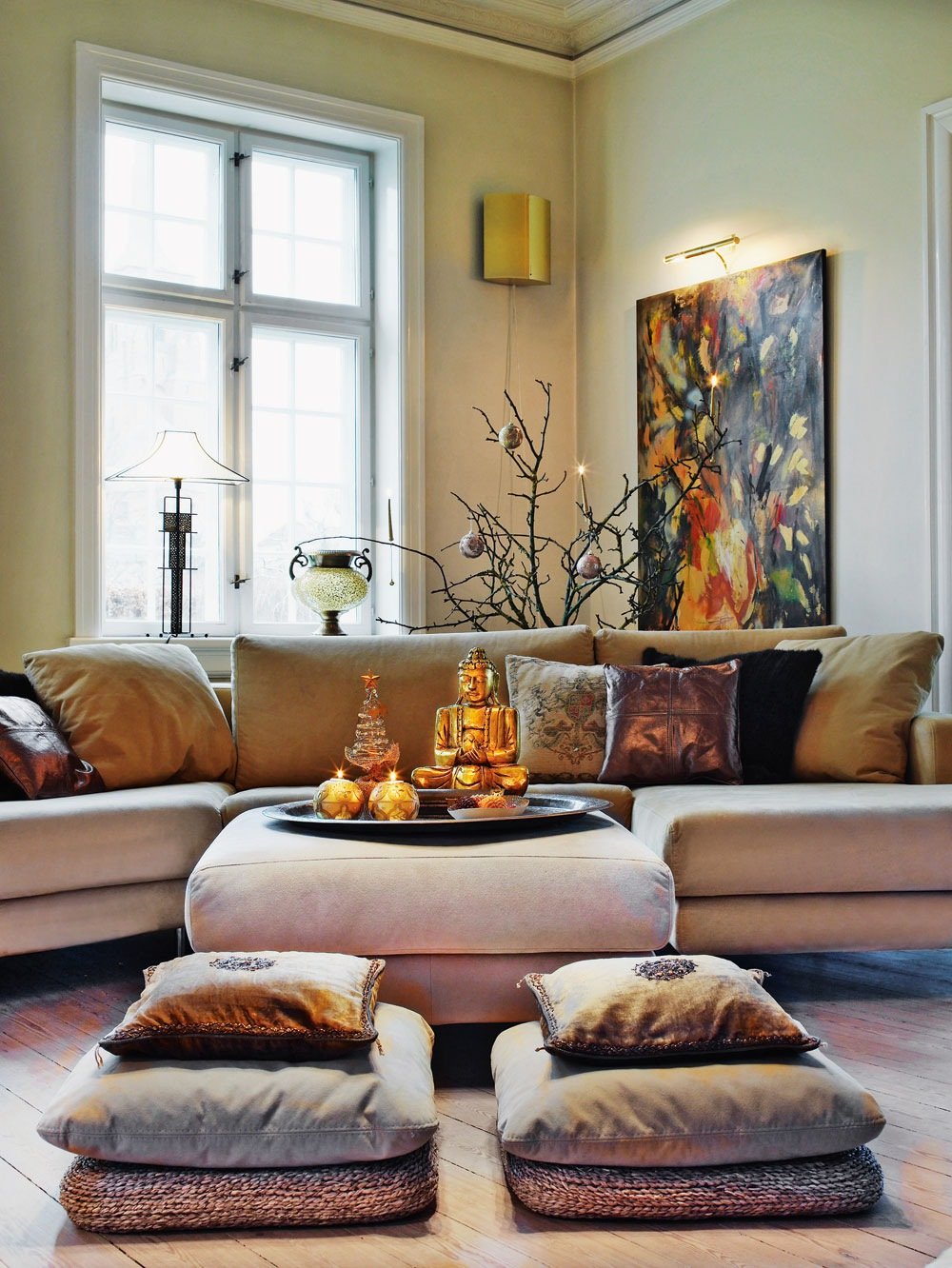 The statue of Buddha goes naturally in this room. This room can also accommodate guests because of the extra cushions. It is also more beautiful when you chose an art and match your pillows rather than matching your art in the pillows. Candles are perfect in meditation rooms, but using variety of lamps helps to change things up when using the space in different ways.
3.Penthouse Meditation Room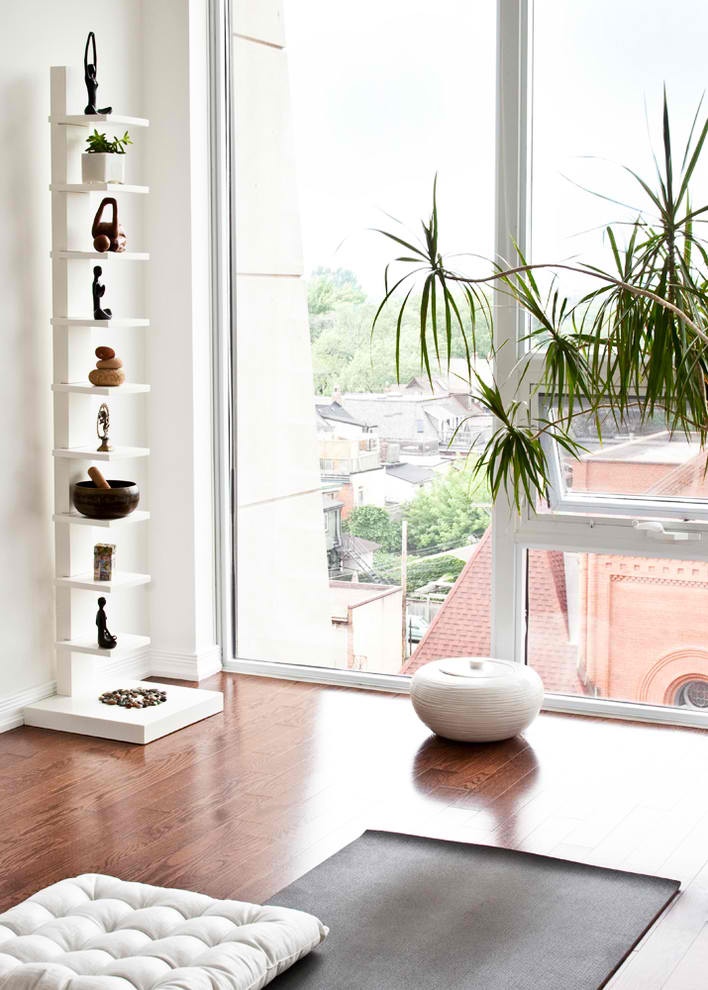 Make the most of the stunning view by positioning a meditation area near the window in a high-rise apartment. You may only need a yoga mat and pillow to get started, but the large houseplant gives the otherwise gray room some color. This tall and narrow shelf is a perfect space to display some meaningul pieces or collectibles that make you feel calm and positive. Make sure to do not put so many things in the shelf and make in minimalist because if its cluttered, then it will stress you out.
4.Meditate Outdoors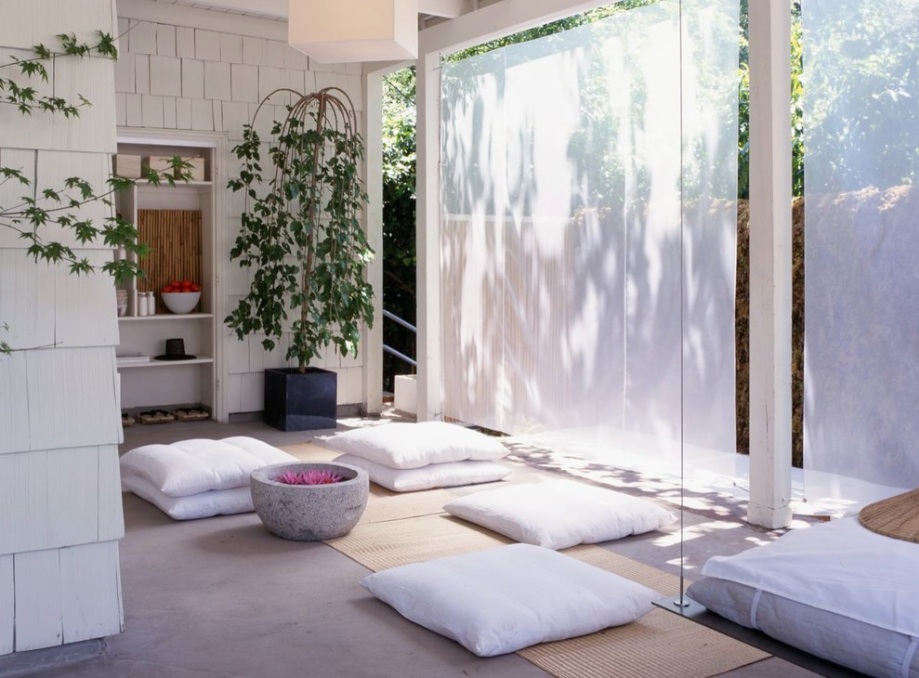 It's always a good choice when you meditate and breathe with nature. Plants and trees are really calming. Even the blow of the winds and touch on sunlight can really reduce anxiety, stress and prevents you from overthinking. On the otherwise hard concrete floor, large pillows offer comfortable seating. You can also take a nap on the large mattress to the right. You can reduce some of the sun's harsh rays while still enjoying the natural light you'd expect to find outside by hanging sheer curtains along the walls. If you're worried about the curtains blowing into your room, however, try weighing down the bottoms of the drapes.
5.Defined Meditation Space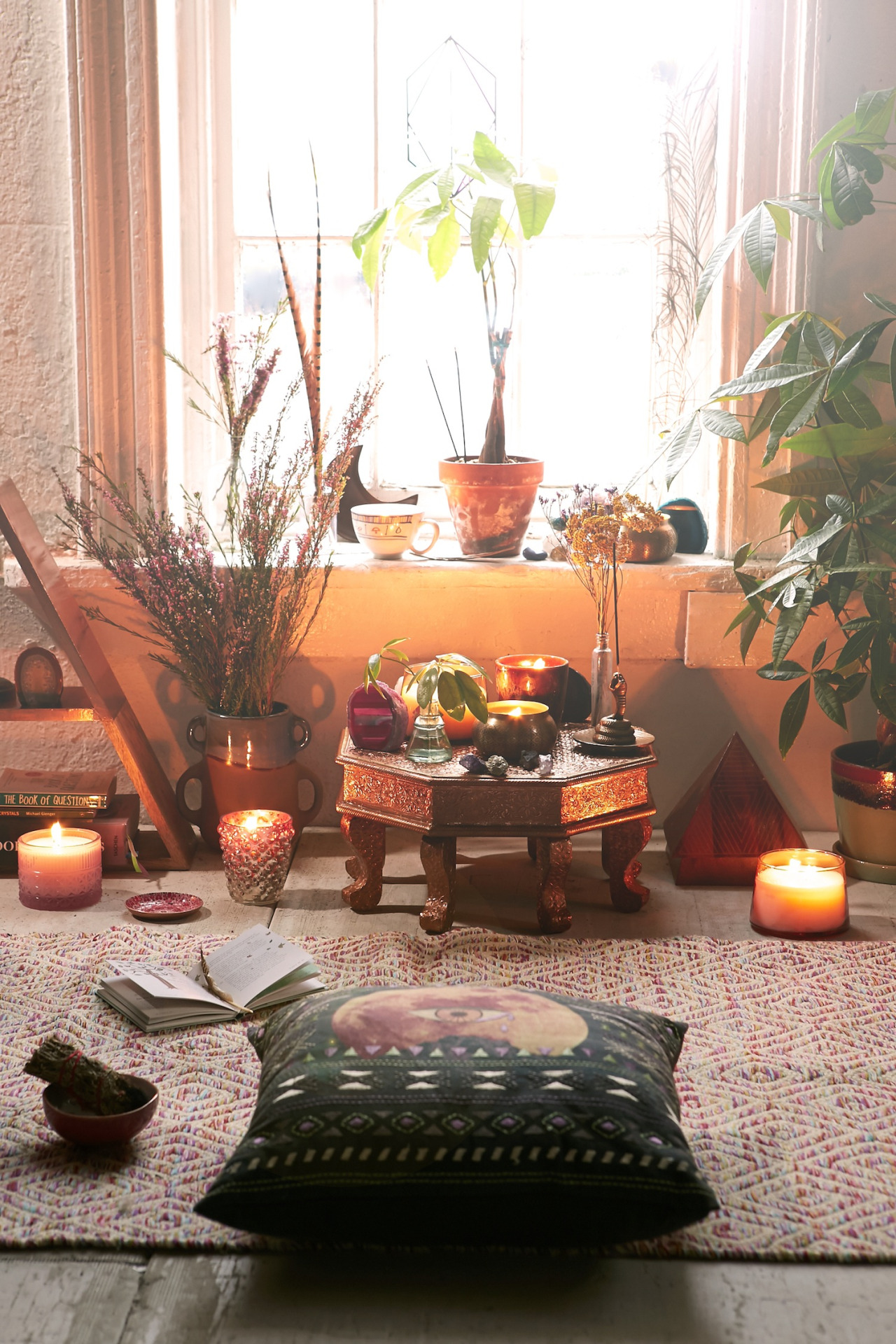 This is a great example of a small room turned into a sanctuary where you can find peace and have all the space for you. You can put scented candles, a mini bookshelf and a small table. The natural sunlight coming from the window blends nicely with the colors of the room.
6.Meditate with Friends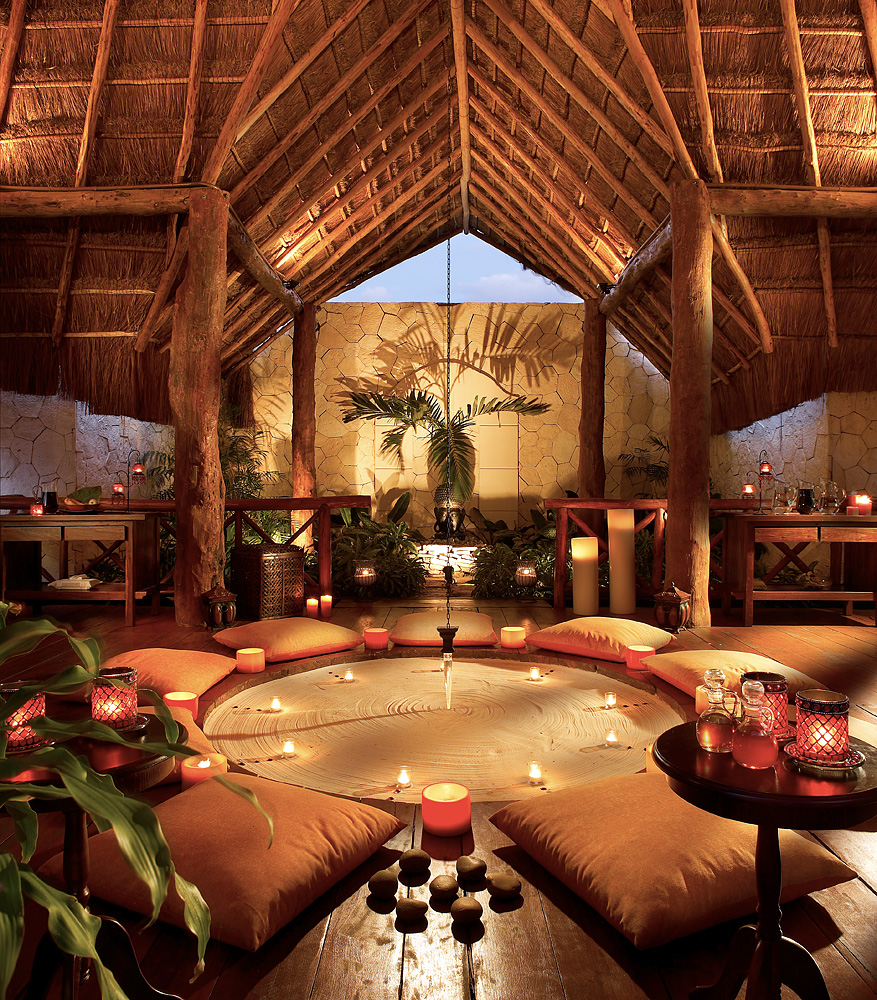 This is an extraordinarily large mediation room, which is probably separate from the main house, unlike the majority of the rooms you'll see on this list. Although the roof prevents rain, the space is still open and airy. Given that there are areas for many people to sit, this location would be perfect for a teacher of meditation or mindfulness classes. Pay attention to how the numerous candles create a soft flow in the space if you want to take inspiration from it and apply it to a smaller room. You can incorporate the sand pendulum in the circle's center on a smaller scale as another nice touch.
7.I Sea You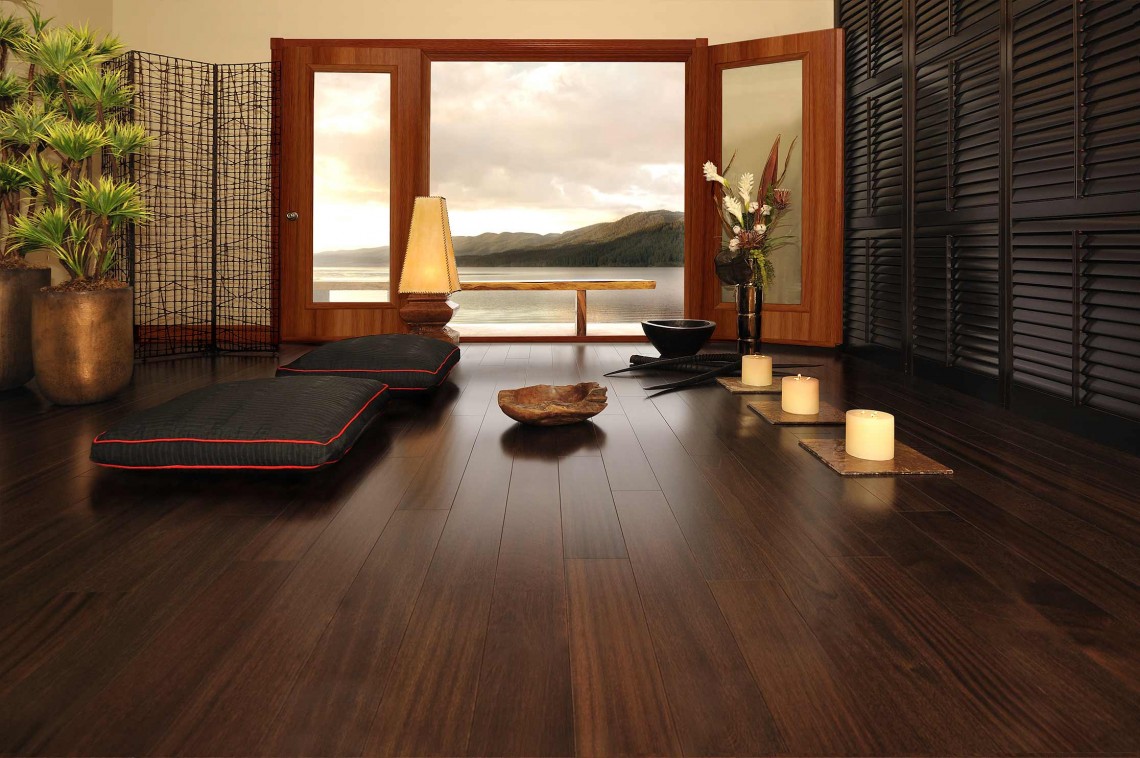 With the view like this, for sure all the stress in your body will automatically fades. A place like this doesn't need much decoration or anything to make it feel tranquil. The room is intended for those who enjoy meditation, with its basic pillows and candles, but having a bench with views of the sea and mountains makes it possible for even those who are not seasoned practitioners of meditation to unwind and take a break.
8.Modern Spaces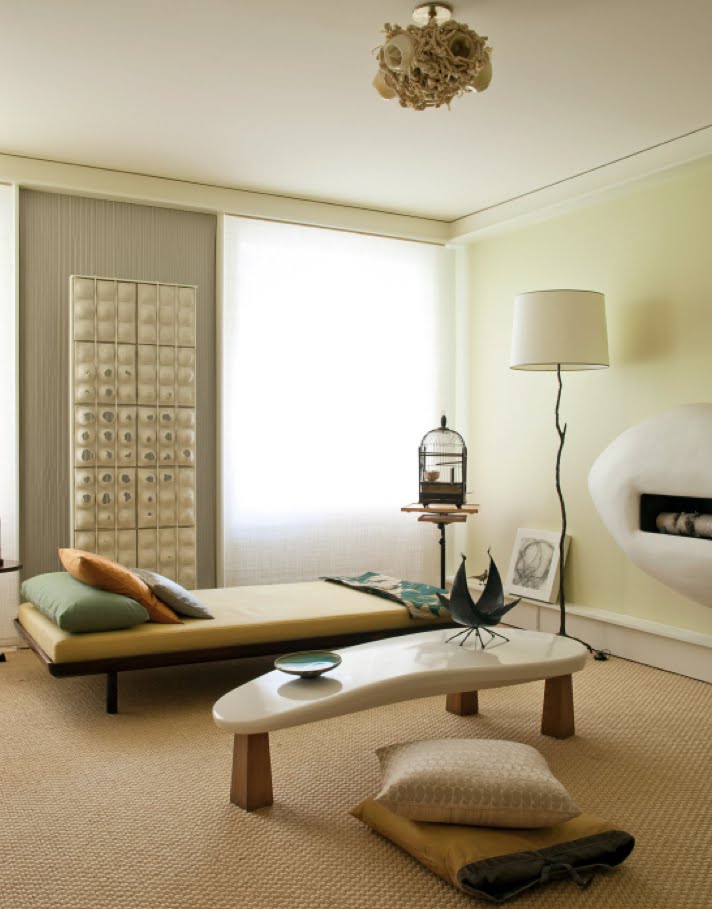 This serene area will be ideal for you if you prefer the clean lines of contemporary home design. You can choose to sit on the pillows or lie on the couch. The built-in fireplace in the wall makes this space particularly intriguing. It can be very helpful to let the mind wander when there are flickering flames, but this fireplace almost looks like a piece of art that is hanging on the wall. Every time you start a fire, you'll enjoy the results.
9. Meditate in the Dark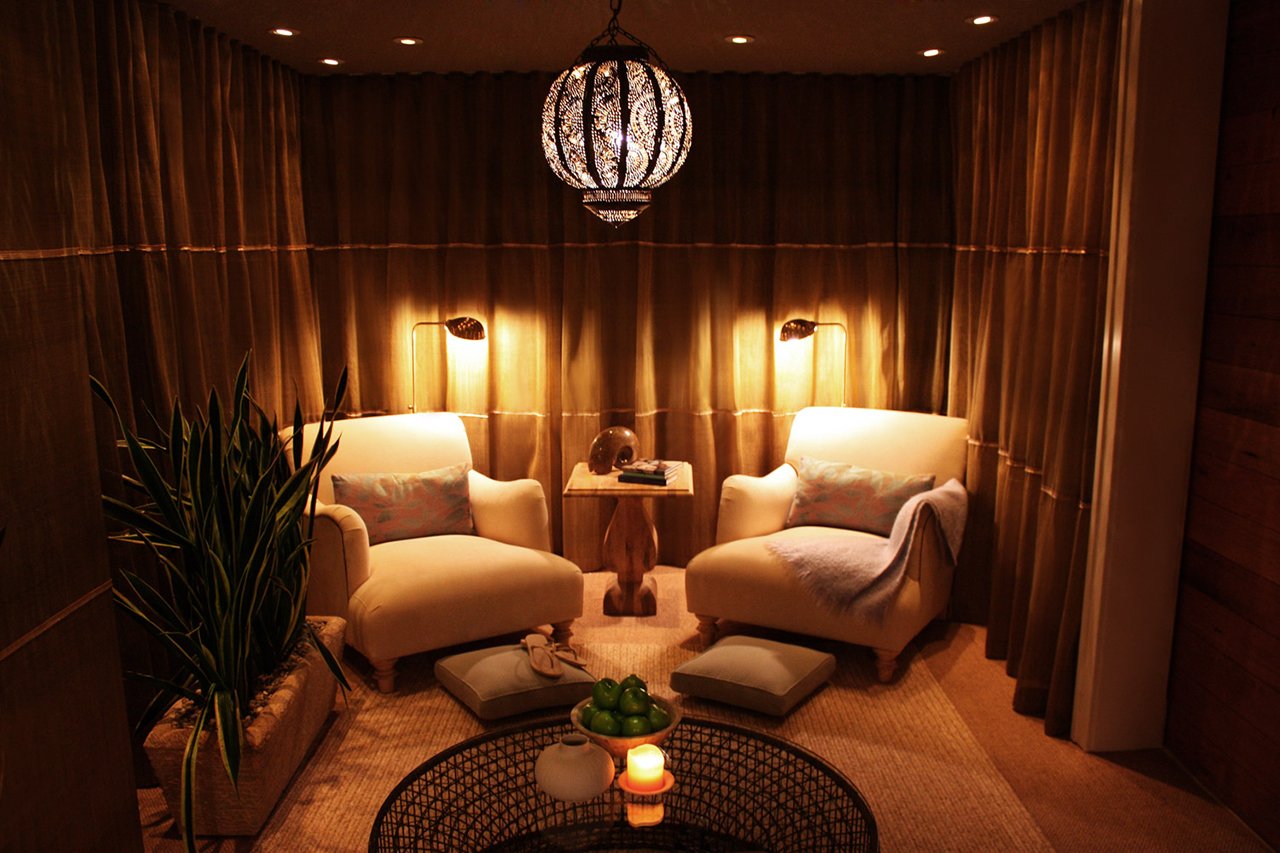 A lot of meditation rooms that we see are mostly bright, airy and open. Well, this one's the opposite. Many people are also a fan of dark spaces because they can focus more and relax more. The walls are covered in thick fabric, which gives the room a warm, cavernous feel. The lighting fixtures also don't force a lot of light into the space. The room is kept from becoming too dark and ominous by the warm colors, though. This would be a good option for someone who wants to unwind with a good book or meditate at night in a peaceful setting.
10.Luminous Spaces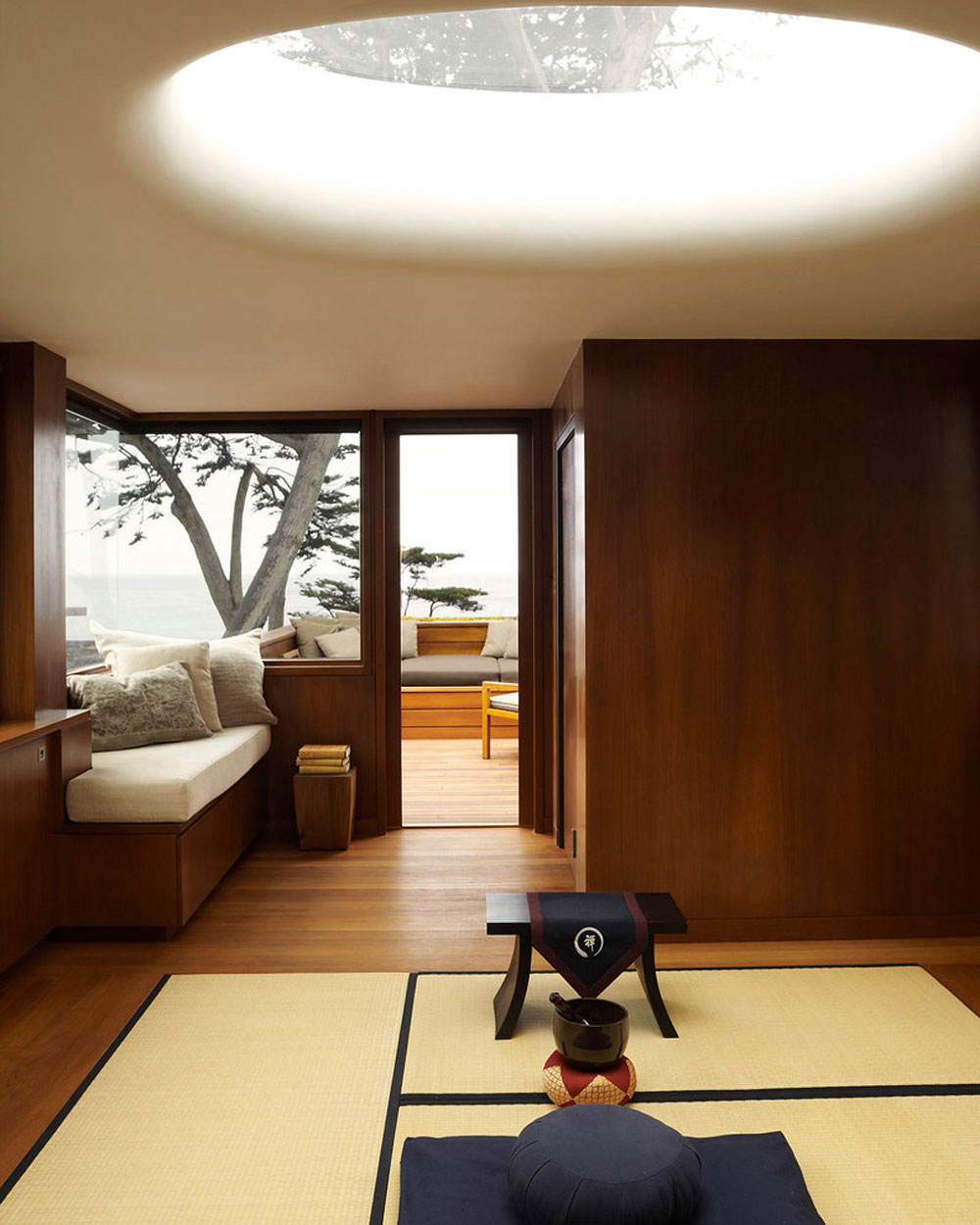 This room has a lot going on, despite its apparent simplicity. Tatami rugs divide a small area of the larger room into a meditation area, while the rest of the room's hardwood floors are more useful. There is a window seat in another area of the room where people can relax. The space is illuminated by natural light that enters through a huge, circular skylight. For those who enjoy stargazing while meditating, this idea for a meditation room is fantastic because you can lie out under the stars without worrying about the temperature outside.
On the other hand, Philippines is a country that is rich in nature and because of this, there are many great places for you to visit and relax.
1.Mandala Spa and Resort Villas Boracay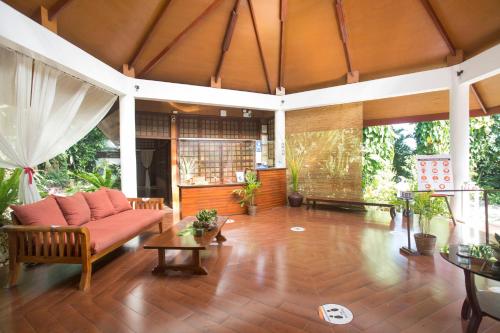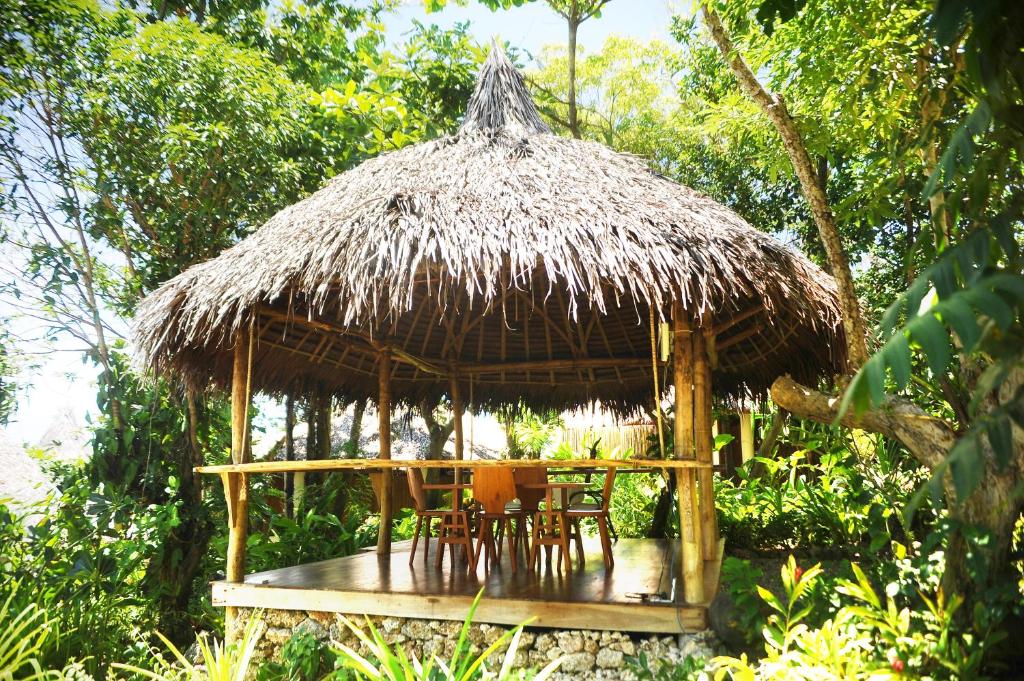 The resort's award-winning Mandala Spa is its main draw. This spa has a Watsu water therapy pool that will quickly restore your energy. You can also participate in the daily guided yoga classes at the Yoga Shala on the hill. For those who want to exercise, there is a fitness center nearby.
2.The Farm at San Benito, Batangas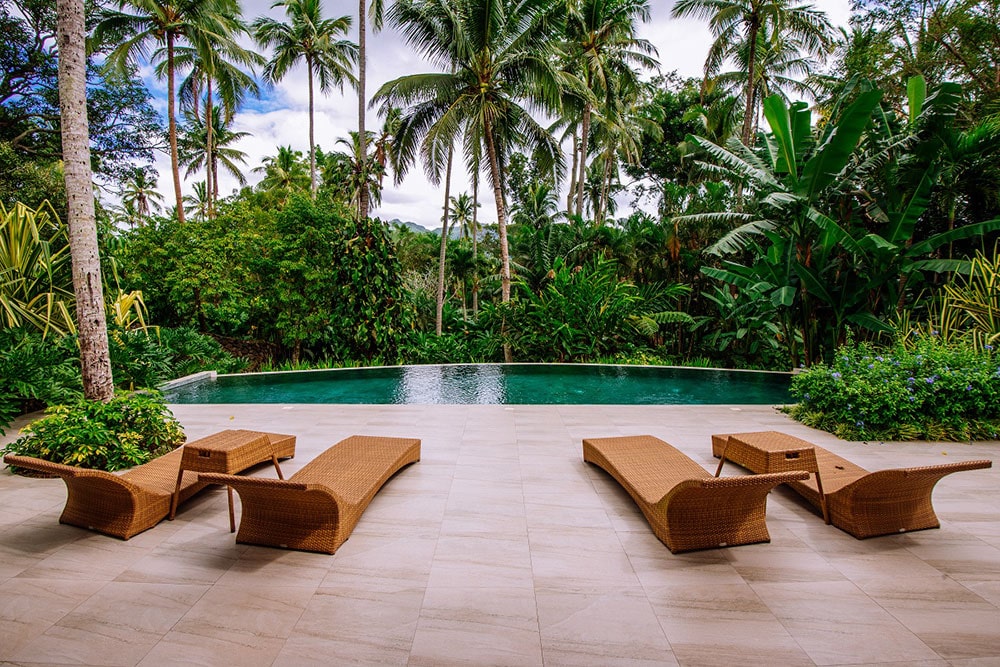 Thanks to its all-inclusive, scientifically based wellness treatments centered on five pillars: diagnose, cleanse, nourish, repair, and sustain, The Farm is regarded as one of the best wellness resorts in the Philippines. Your physical, emotional, and spiritual well-being will be soothed by each program, allowing you to return to the city feeling nourished and renewed.
3.Luljetta's Place Hanging Gardens Spa and Garden Suites, Rizal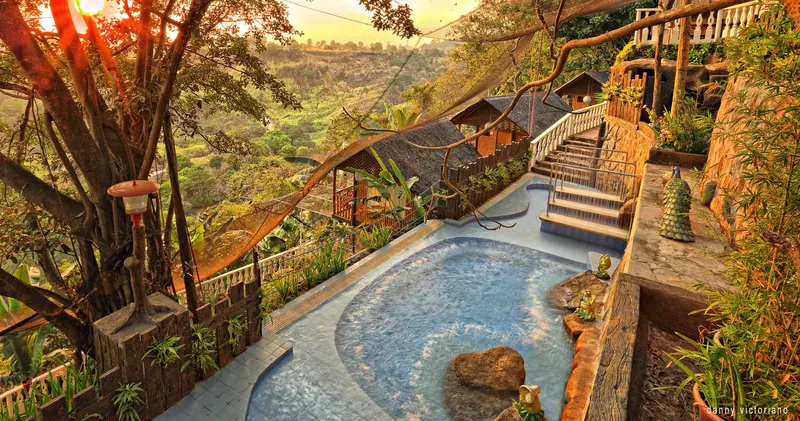 The mountain resort's complete spa packages using organic ingredients from the area are its best-known feature. After your massage, indulge in some more self-care with the resort's other amenities, which include a sauna, heated jacuzzi, hydro-massage pool, and infinity pools.
4.Bahay Kalipay Raw Food & Yoga Retreat House, Puerto Princesa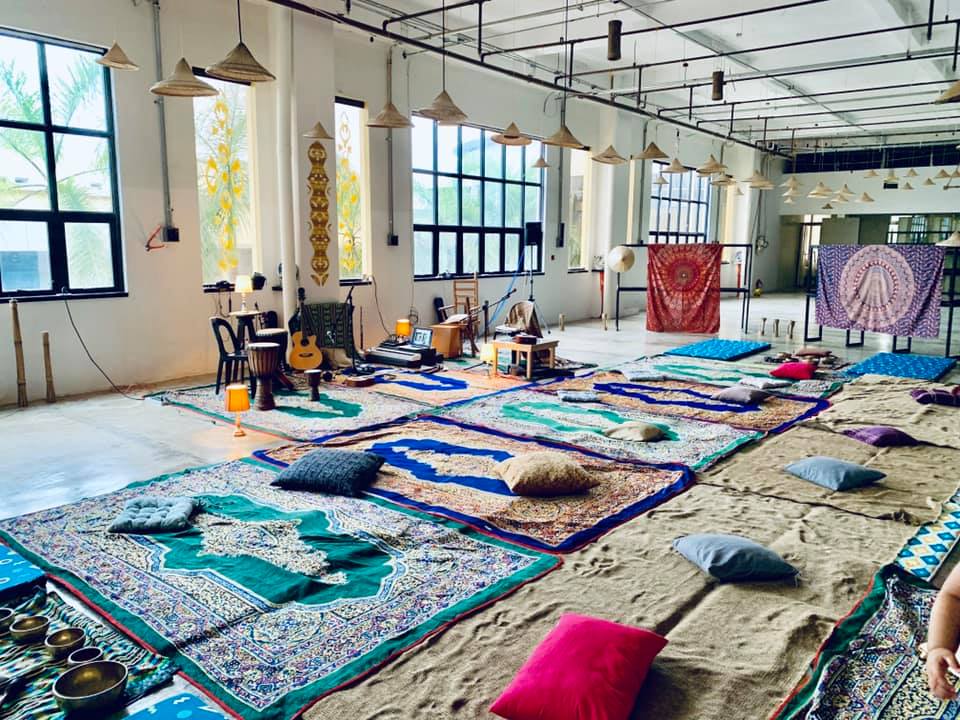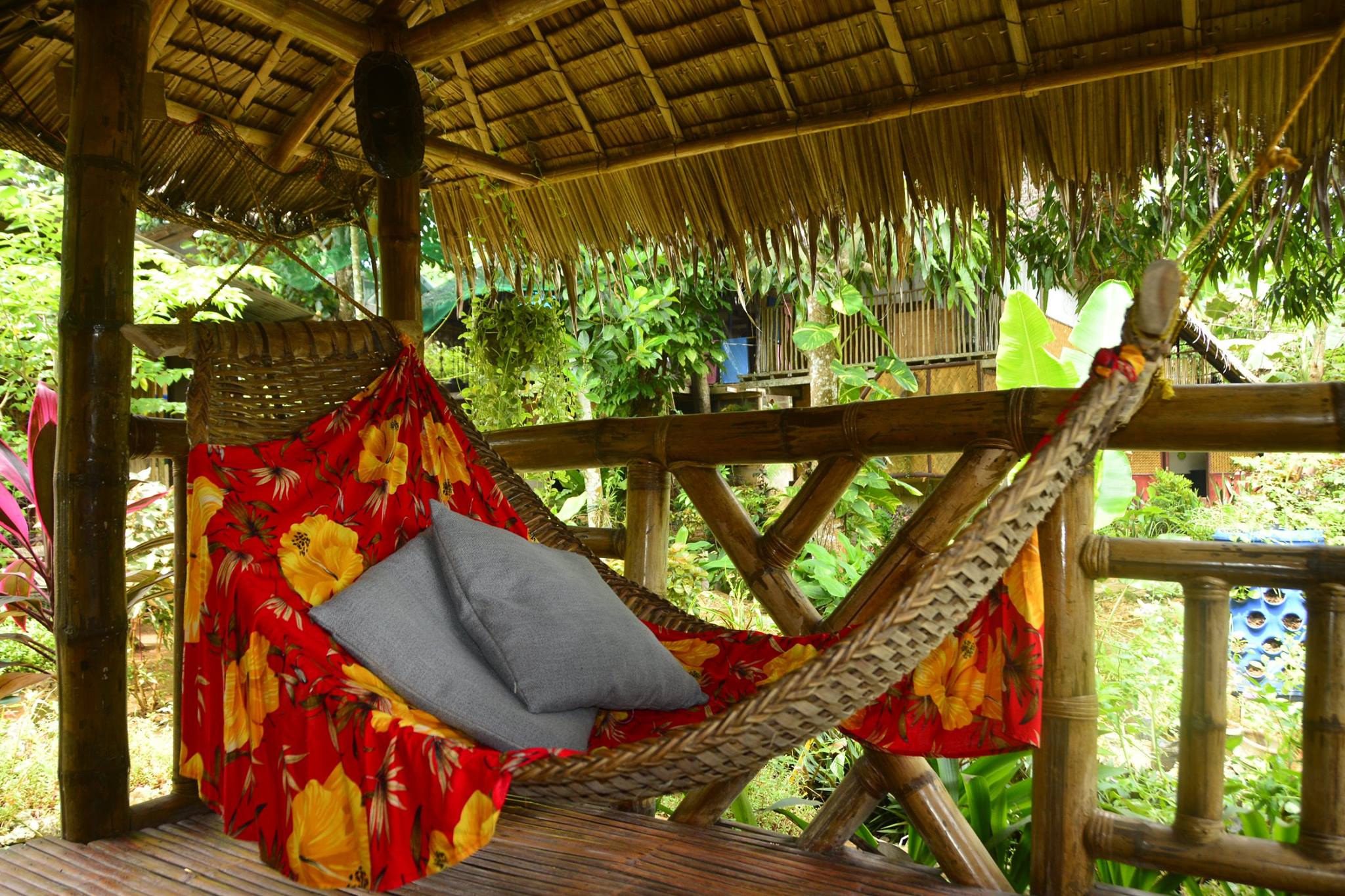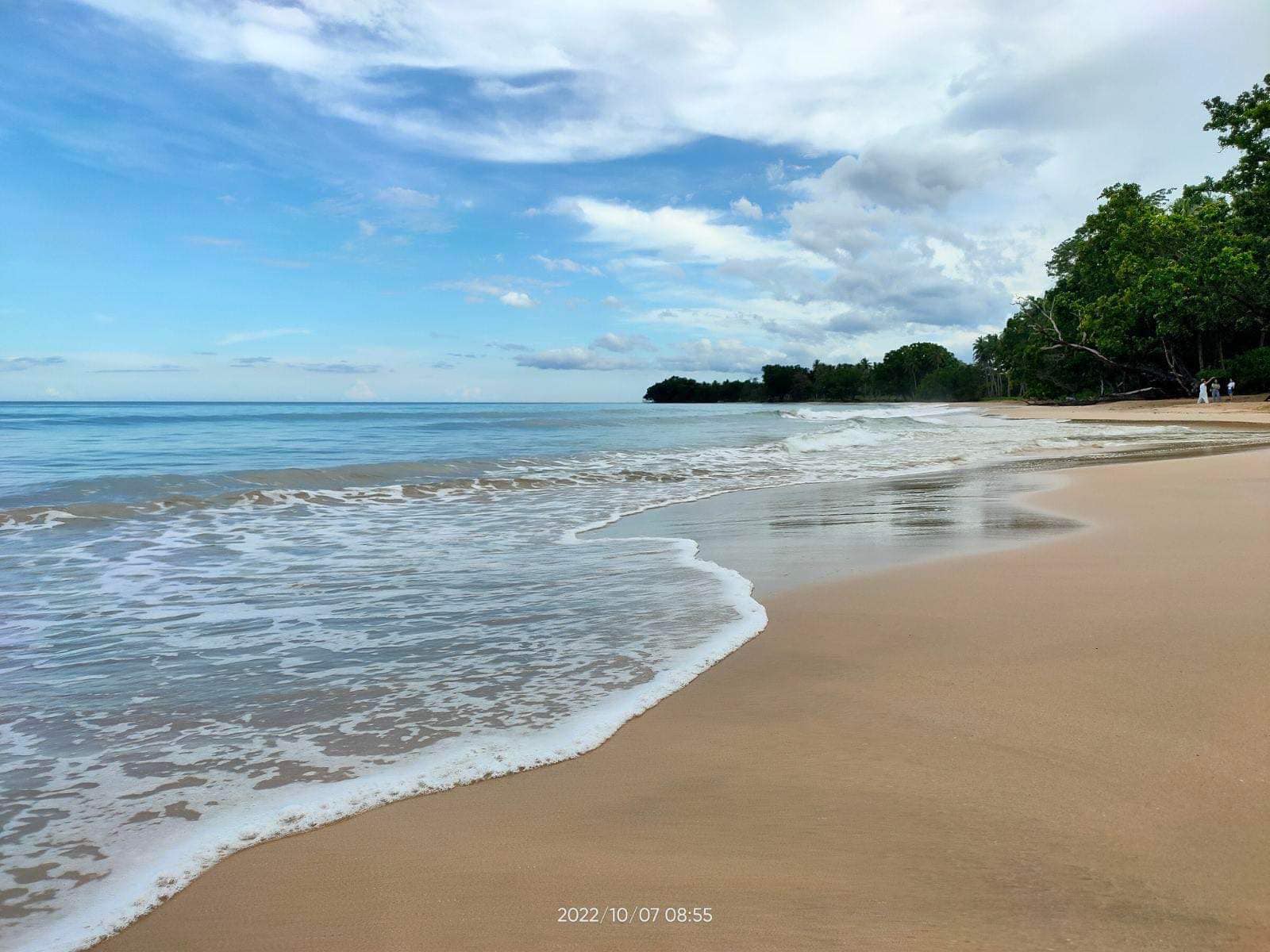 In a time of personal and global healing crisis, Bahay Kalipay Raw Food & Yoga Retreat House is a healing community dedicated to offering a holistic lifestyle through raw living foods, yoga, detox and wellness, and other healing modalities to people who are transitioning to a more conscious way of living.
5.Nurture Wellness Village, Tagaytay City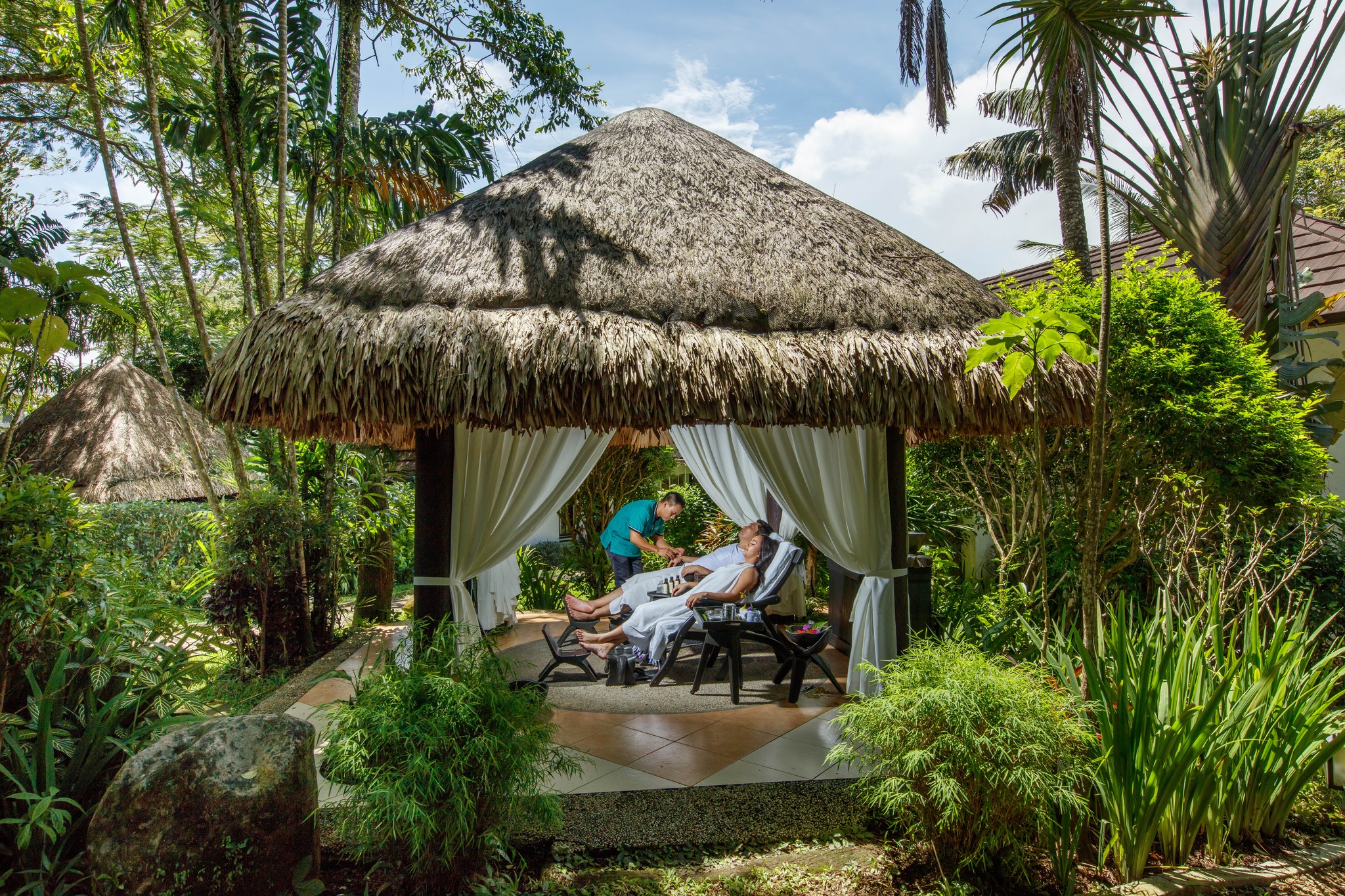 Nurture Wellness Village is a Department of Tourism accredited resort and a recipient of Trip Advisor's 2019 Travelers Choice and Certificates of Excellence Awards (2014-2019) as one of the Best Hotels and attractions in Tagaytay. They offer cozy accommodations, food and beverage services, wellness treatments, spa services, team building programs, weddings and corporate events among the lush greenery known as Nurture Wellness Village.
Need a chill music to help you relax your mind? We got you covered!
1.Lofi Fruits Music in Spotify
We hope that through these ideas, may it be rooms or places to visit, can give you the peace and relaxation you need. The world that we are living in is fast paced, there are lots of things that is going on around us, but may we always prioritize our peace of mind. Mental health matters. You matter.
#interior design trends bedroom
#Meditation room
#stress reduction
#wellness
#stress reliever
#Philippines