5 Work Form Home Design Inspirations
The idea of a home office took root gradually, and many people are considering having it on their pad. If you work from home, you'll recognize why there should be a designated workspace free of distractions and conducive to concentration. You can consider having some sunlight and fresh air inside your home office to ensure you feel relaxed while working.
An engaging home office can boost your productivity, and here are some mesmerizing designs we can't get over with:
SKY AT HOME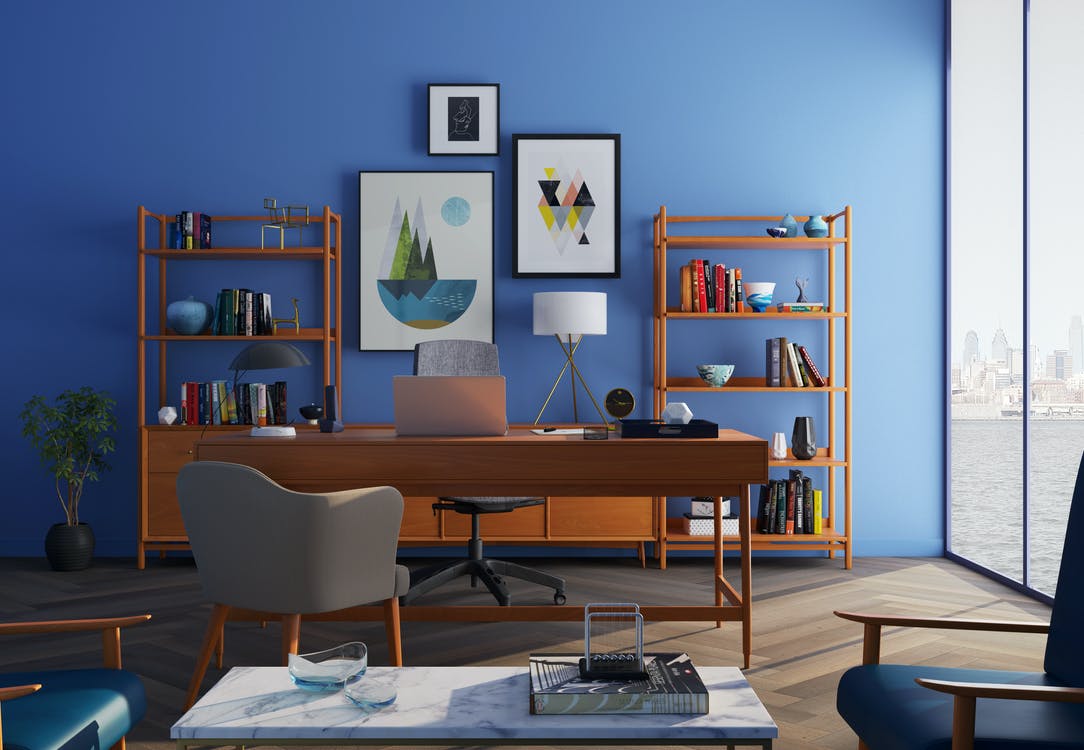 Photo by Huseyn Kamaladdin
Having some blue shade for your home office can project calmness and serenity. It will always help your mind to be at ease when organizing your thoughts. Add some abstract paintings on your wall to improve the facade. Notice how the wooden shelves and a modern-type chair suit the interior. A little plant on the side can wrap up the look.
WOODEN BEAUTY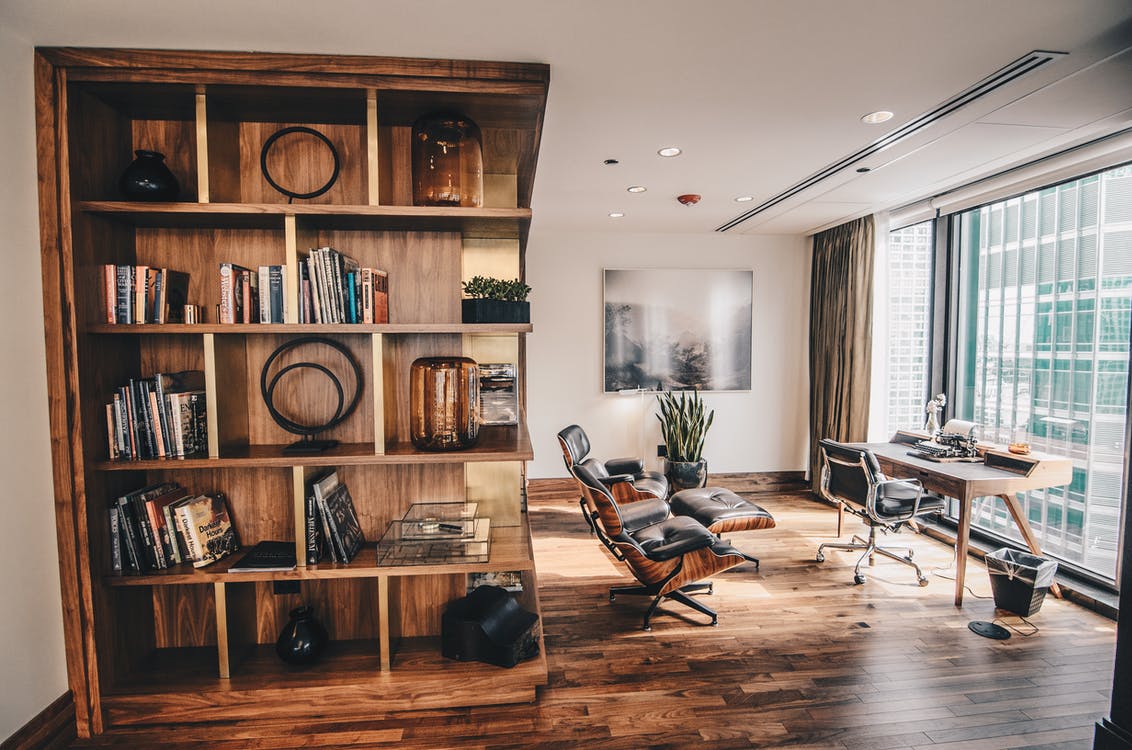 Photo by Karl Solano
A wooden-inspired design for your office will not just give you a sense of toughness, but also will provide you with some feelings of natural warmth and comfort. It is proven to reduce stress and anxiety and to increase positive social interactions. Wood products will help to improve indoor air quality by moderating the humidity inside a room. So, why not try having these wood designs for your home office?
PASTEL-iffic BLUEPRINT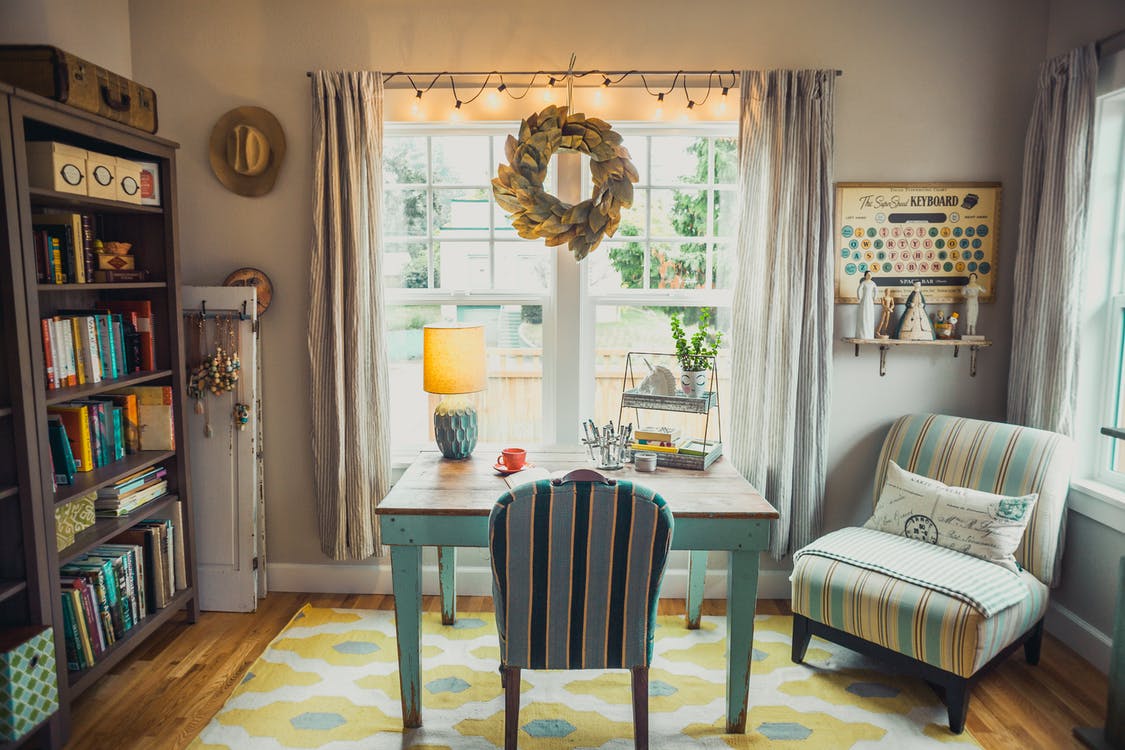 Photo by Visually Us
The colors of pastel evoke openness and relaxation. These colors are known to be serene and also often align with peace. Pastel colors reflect neutrality and are gentle and calm. A great combination of pastel colors can induce productivity inside your home. Add some hand-made designs to project creativity. It will always be great to produce some output from a relaxing environment.
RAY OF SUNSHINE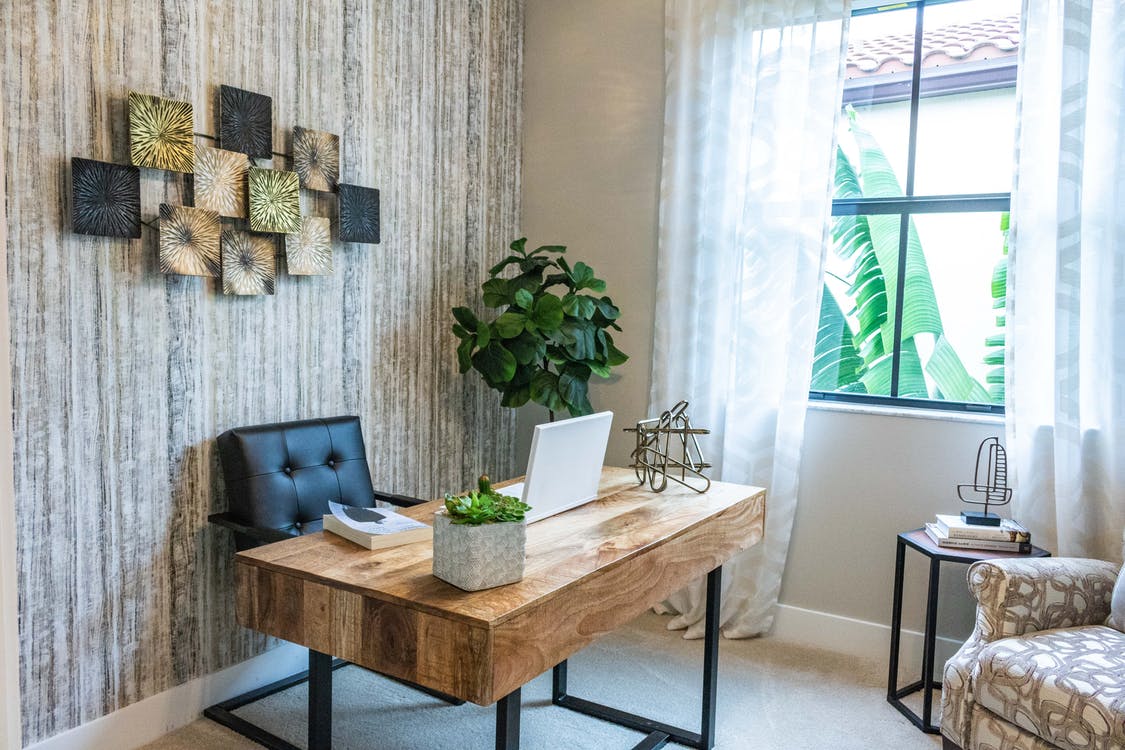 Photo by Barion McQueen
The sun will turn a gloomy day into a positive one. It can create an optimistic atmosphere inside your home. Try not to put dark and thick furniture beside your window. It will hinder some natural light coming outside. Working with a naturally-lit room will not just boost your productivity but also, it can help to light up your mood. You will be amazed at how a plant can add some visual beauty in your office, and it can help with your concentration, too!
CLASSIC WITH A MODERN TWIST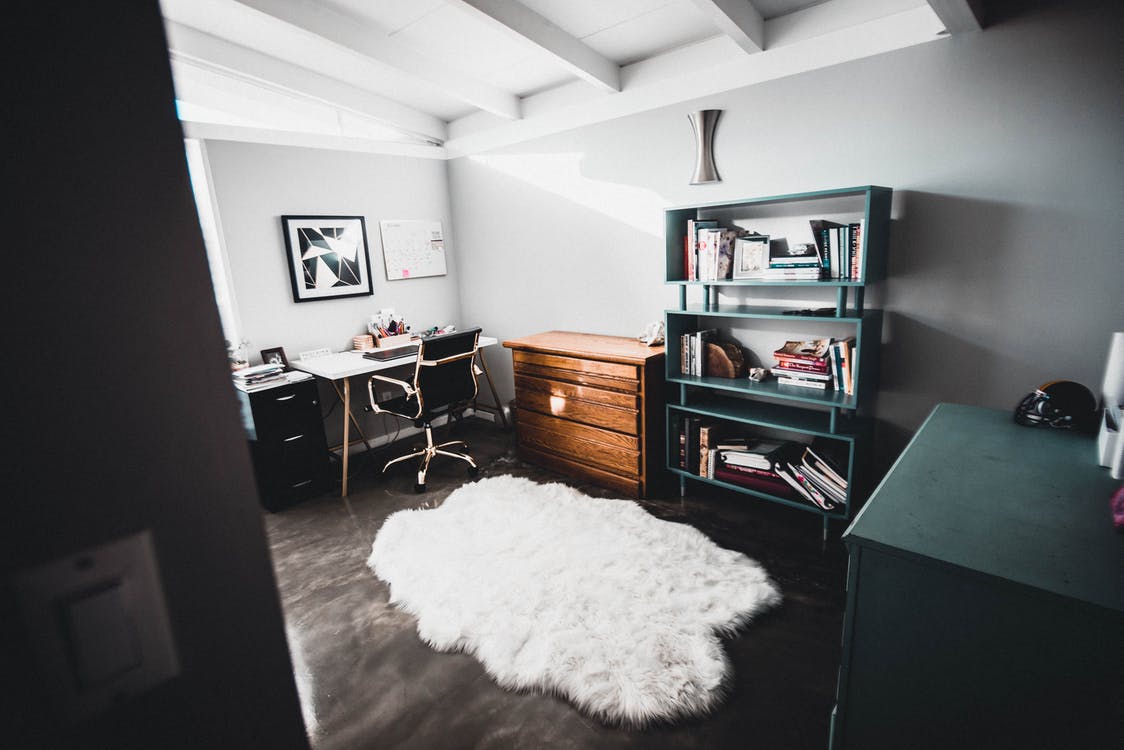 Photo by Spencer Selover
Picking the color of your space will depend on your taste. Sometimes, the design and shade represent some personality. The design above really suits someone who loves a combination of classical and modern vibes. The classic design has its standard of aesthetic beauty that goes along with the modern-vibe type of interior. People choose this kind of interior for it remains up-to-date regardless of the time.
Establishing a home office shouldn't be seen as a hassle. It is your chance to build your dream space, which is something you won't be able to do while you're employed in a traditional office room.
Browse our pool of professionals and find the right service provider to achieve your dream home office design!