ASUS RT-AX1800 HP Router: Redefining Home Networking with Cutting-Edge Features and Unrivaled Benefits
The RT-AX1800 HP Router is a feature-rich router that offers blazing-fast speeds, broad coverage, strong security, and many other benefits to meet the demands of a connected home today. We are going to explore the outstanding qualities and advantages that make the ASUS RT-AX1800 HP Router a game-changer for your home network in this article.
1.Ultra-Fast Wi-Fi 6 Technology
The ASUS RT-AX1800 HP Router's integration of Wi-Fi 6 technology is one of its most notable features. This router is ideal for bandwidth-intensive activities like 4K streaming, online gaming, and file transfers because it supports the most recent 802.11ax standard, which can deliver data speeds of up to 1800Mbps. Additionally improving network efficiency, Wi-Fi 6 enables multiple devices to connect at once without performance degrading.
For significantly faster wireless connections, the RT-AX1800HP supports 1024-QAM. 574 Mbps on the 2.4GHz band and 1201 Mbps on the 5GHz band, for a total networking speed of about 1800 Mbps.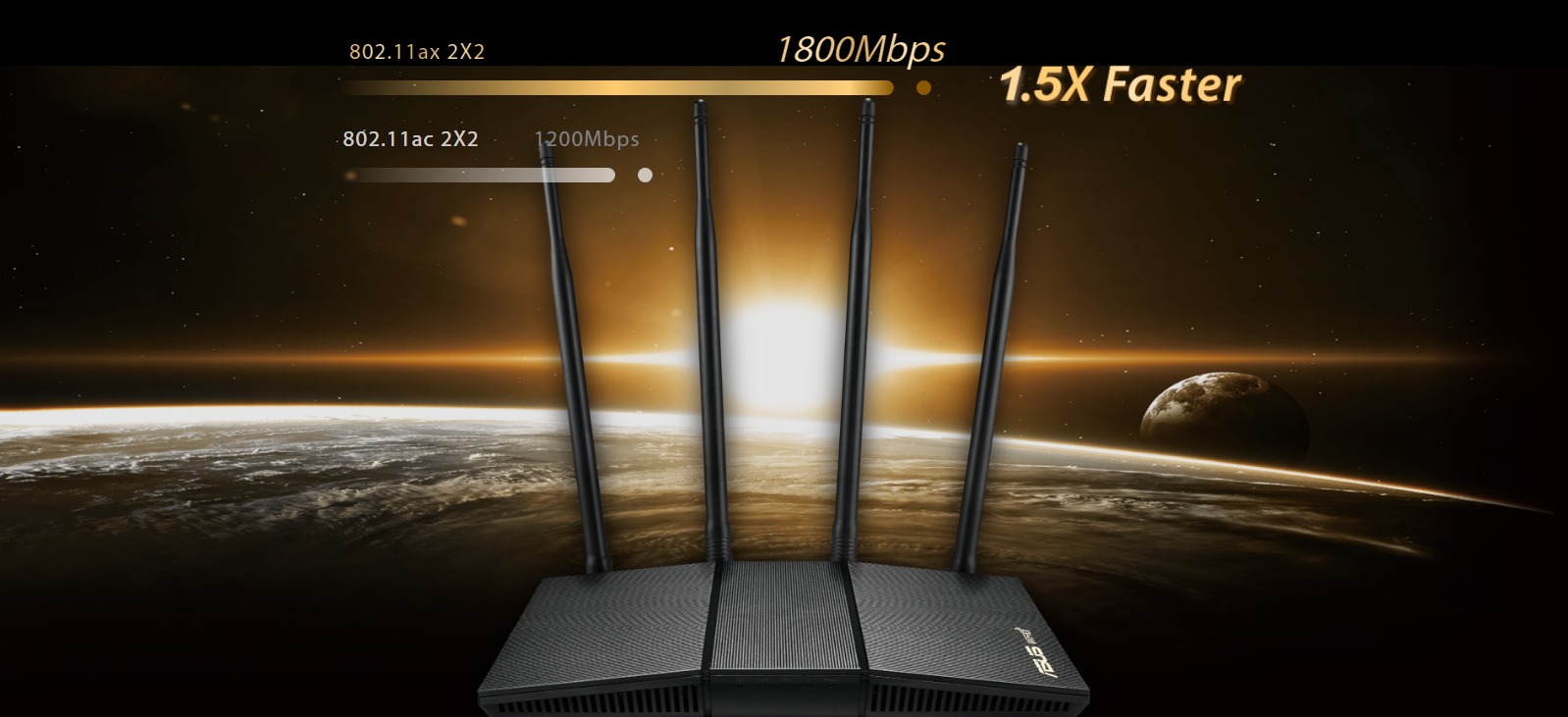 2.Boosted Range with AiRadar Beamforming
Wi-Fi dead spots, no more! The RT-AX1800 HP Router uses AiRadar beamforming technology, which intelligently directs wireless signals towards connected devices. This produces a connection that is more dependable and stable, even in larger homes or environments with obstacles. Say good-bye to annoying weak spots and enjoy reliable Wi-Fi coverage throughout your home.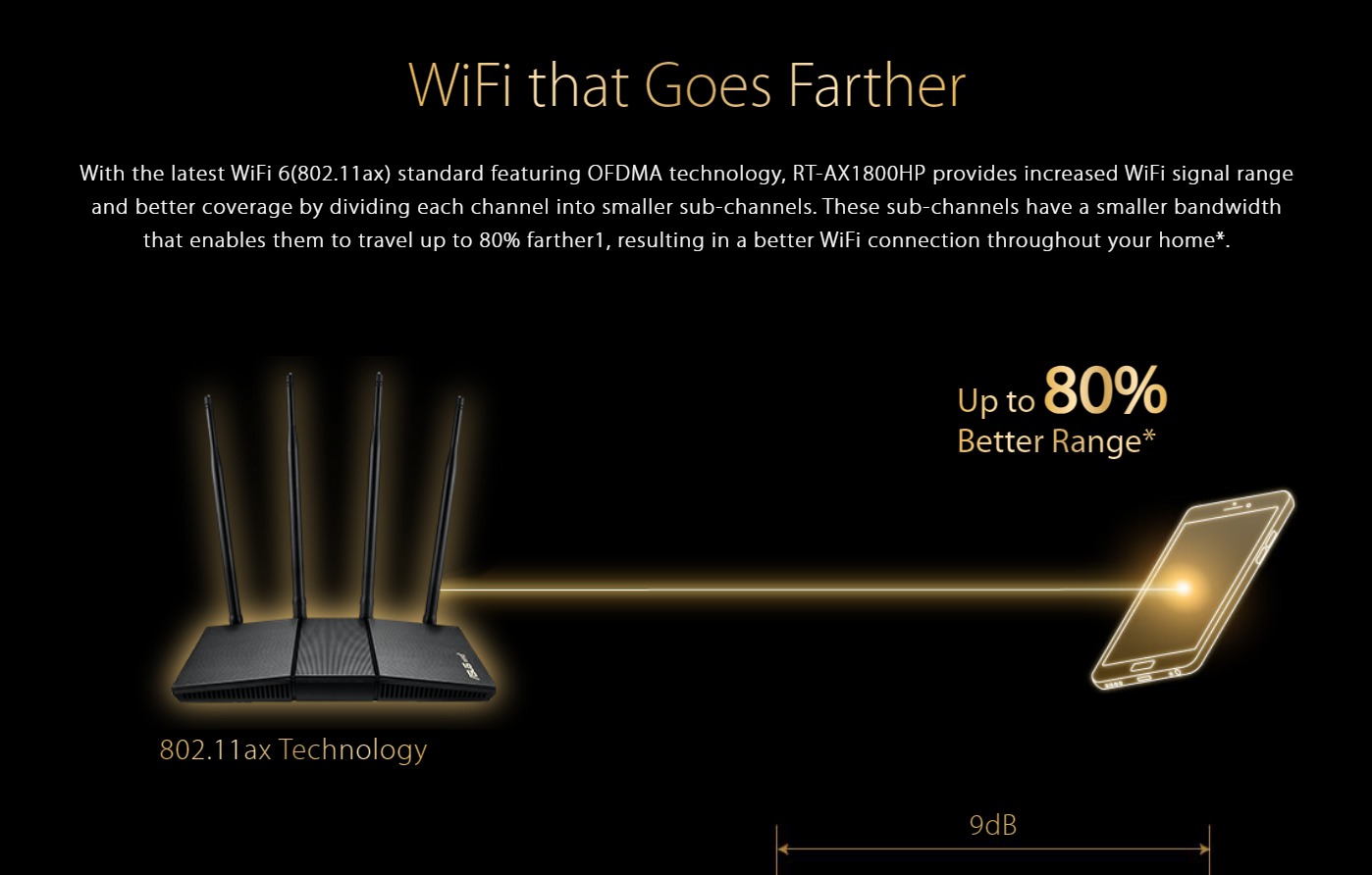 3.ASUS AiMesh Support
The RT-AX1800 HP Router supports ASUS AiMesh for those looking for a solution for extended coverage. Using this special feature, you can join several ASUS routers to form a mesh network. You can accomplish seamless roaming and a unified Wi-Fi network throughout your house by doing this. For larger properties or multi-story homes where a single router might not provide sufficient coverage, AiMesh is the ideal solution.

4.Comprehensive Security Features
Your network and device security should be a top priority, and ASUS is aware of this concern. Strong security features are built into the HP Router RT-AX1800 to protect against potential threats. Real-time network monitoring is offered by Trend Micro-powered AiProtection Pro in order to block malicious websites and stop malware or cyberattacks. You can browse safely because your connected devices will be protected from any potential risks online.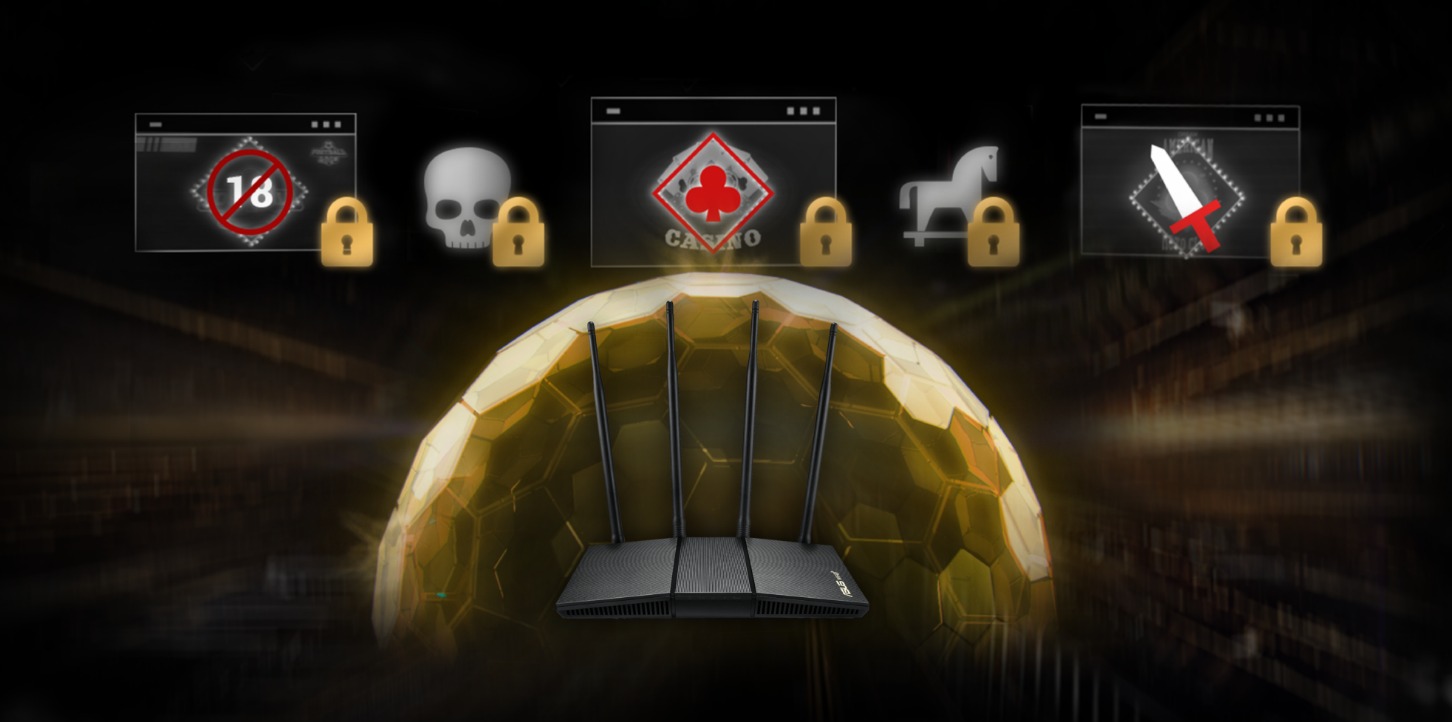 5.Intuitive ASUS Router App
The ASUS Router app makes setting up and managing your network simpler than ever. This user-friendly app, which is available for both Android and iOS devices, provides detailed instructions for configuring the router, monitoring network usage, controlling parental controls, and much more. You can manage your network from any location, putting you in complete control of the connectivity in your house.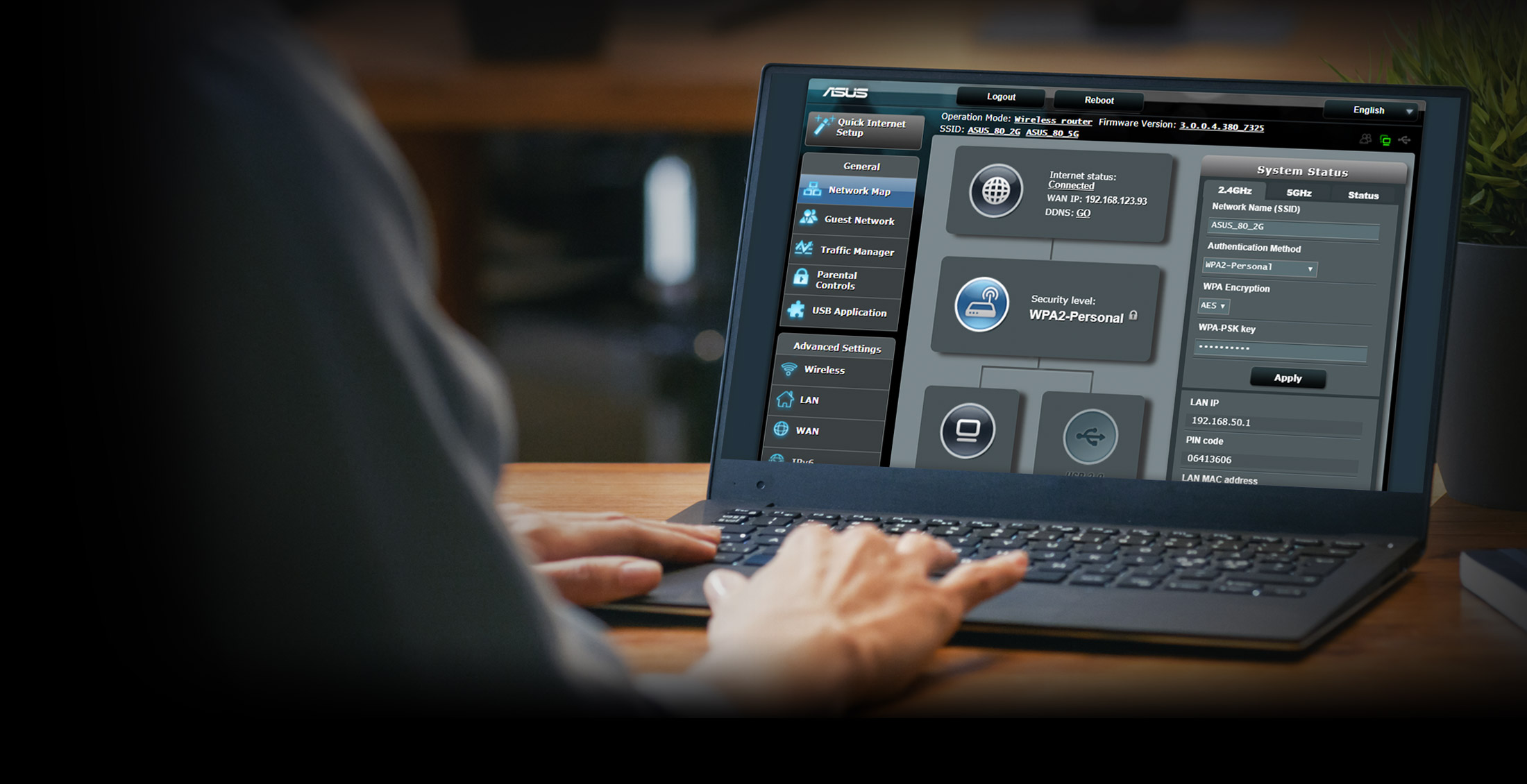 6.Gaming-Optimized QoS
For the avid gamers out there, the RT-AX1800 HP Router comes with a gaming-enhanced Quality of Service (QoS) feature. By prioritizing gaming traffic, this router minimizes latency and ensures a smoother gaming experience. Say farewell to frustrating lag spikes and gain a competitive edge in the virtual battlegrounds.
7.Variety of connectivity options
There are 4 Gigabit LAN ports and 1 Gigabit WAN port on the RT-AX1800HP. With the addition of dedicated ports for smart TV, gaming consoles, NAS storage devices, backup internet, and more, the RT-AX1800HP becomes your reliable digital home hub.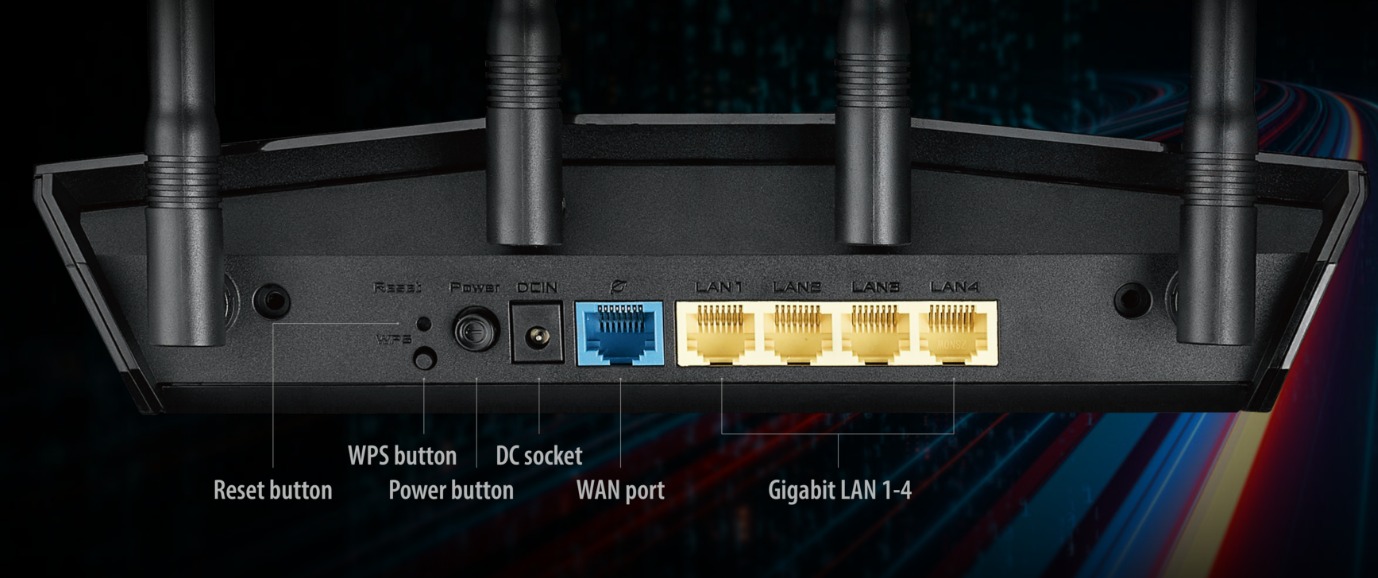 Aside from the features and benefits mentioned above, are a lot more uses of this Router. As cliche it may seems but we all do agree that to see is to believe and you must really try this router and see for yourself! The effectivity of this ASUS Router is proven and tested by our team. Wanted to know more about this product and wanted to know how to set this up? Watch our latest videos about this product:
Unboxing Video + How to Set up!
ProsTalk Episode 108: Home Wi-Fi Solutions-Extendable Routers
--------------------------------
Links to visit: