Best dog crates of 2022!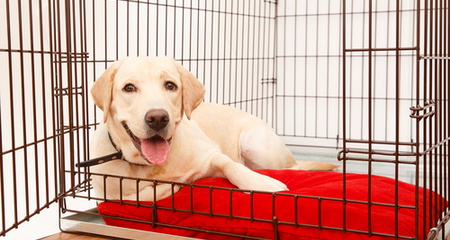 Source: Expertreviews.co
As fur parents, we want to make sure that our dogs will be comfortable and love their crates. And before buying, we must consider some factors that will help us in picking the best crate. For example, are we going to use that crate at home, for travel purposes, or do we want a crate made of plastic or metal? Things like this are very important to know firsthand because they will affect our buying decisions and of course, our dog's safety. Speaking of which, here are more detailed explanations of each factor mentioned above.
The size of the crate
Any crate should allow your dog to stand, sit, and turn around. It is necessary for there to be four to six inches of space around the dog on all sides, in front, and back. The best dog crate size can be determined by measuring your dog's dimensions (nose tip to the base of the tail, top of ears to the floor when standing, and width of the chest) and then adding the necessary inches.
Know the purpose
The dog can be contained in the home, transported in a car, or on a plane using dog crates. Because they are lightweight, soft-sided or plastic crates are ideal for car travel. Soft dog crates are typically collapsible, which makes them simple to store. Plastic crates work better than soft models for carrying the dog inside because the hard floor adds stability.
The weight of the crate can be less of an issue if you only use it at home. Metal dog crates that can be folded up for storage when not in use are useful because they can withstand chewing. Bars, not wire, are used in more durable metal designs, which are typically not collapsible. Keep in mind that crates used frequently don't necessarily need to be collapsible, and non-collapsible models offer added stability and durability.
Consider your dog's personality
Crates can suffer significant damage from high-energy, anxious, or chewing-obsessed dogs. Despite their docile personalities, large dogs occasionally require a heavy-duty crate.
Heavy-duty dog crates are made of metal and have reinforced edges, dual locks, and other added security features. These crates can hold up to boisterous dogs and give puppies who get naughty in a small area or when they're separated from their owners a safe place to be.
Consider the material used to make the crate
Dog crates can be made out of sturdy fabric, wood, metal, or plastic. Soft crates typically have a fabric shell over a plastic frame. They are portable and simple to store. They are, however, the weakest crate design. Given that they resemble dog crate furniture more than plastic or metal, wooden crates make an attractive alternative. But compared to the other two materials, wood is less durable. Heavy chewers or anxious dogs shouldn't use it.
Plastic is more lightweight and more durable than wood. It's a fantastic option for a dog that requires a strong yet lightweight item. For more compact storage, some models also detach.
Compared to plastic or wood, metal is more chew-resistant. The strength of the crate can, however, be determined by its design.
Can I bring my dog on the Airplane with a crate?
If you plan to travel with a pet, make sure the crate's design is approved by the Airline Authorities. Check the pet-travel policies of your preferred airline as well to make sure the crate complies with all requirements. The specifications for dog crates are very specific by the airlines, and they may differ from airline to airline.
Given all these factors, let us now know the best crates for 2022.
Best plastic dog crate: Aspen Pet Porter Travel Kennel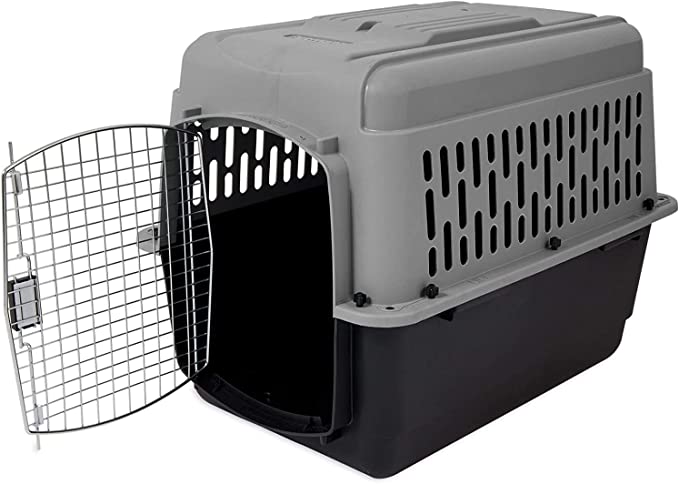 Eight sizes of the Aspen Pet Porter Travel Kennel are available to accommodate puppies up to 10 pounds and adult dogs up to 90 pounds. Each size has a metal door and four ventilated sides. You can open the door with one hand and reach inside to get the dog. Metal nuts and bolts are used to secure the top and bottom pieces. This dog kennel complies with many airline requirements, but you should double-check with your preferred carrier to make sure it does. Aspen also offers a variety of color options, though not all colors are offered in every size.
Best soft dog crate: Amazon Basics Premium Folding Portable Soft Dog Crate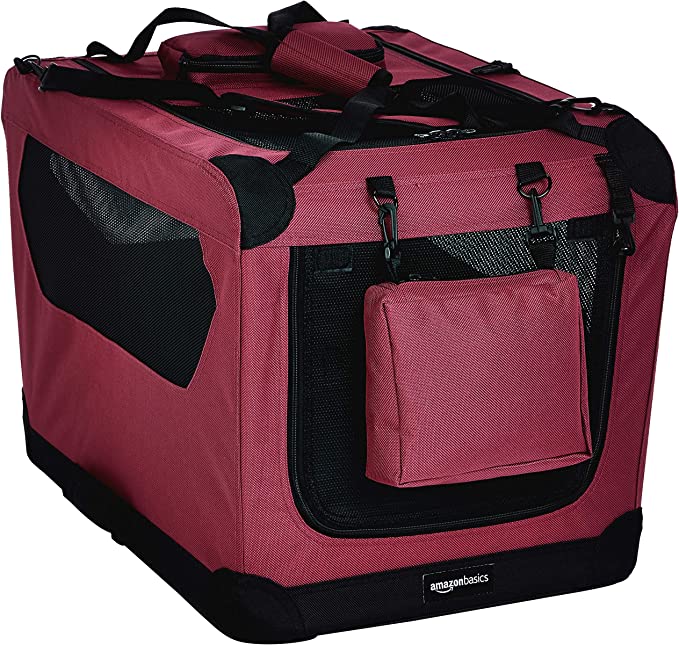 A variety of dogs can be accommodated by the five sizes and colors available for the Amazon Basics Premium Folding Portable Soft Dog Crate. Dogs stay cool and cozy with four ventilated mesh panels. The top and front entryways are also available. Using the carrying handle or shoulder strap, the bottom is sturdy enough to transport smaller breeds. When not in use, the polyester fabric and PVC frame both collapse flat for simple storage. With this particular design, you also get a fleece dog bed that fits inside the crate and two zippered pockets for treats or toys.
Best heavy-duty dog crate: Impact Stationary Dog Crate
For chewers, anxious dogs, and large, powerful breeds, the Impact Stationary Dog Crate offers top-notch design and materials. Aluminum frames are lightweight and resistant to chewing or digging. This heavy-duty dog crate has a metal door with a military-grade metal latch and four sides of ventilation. It also has two carrying handles and airline rails on the side for easier handling when your dog is out of your sight.
Best dog crate for living room and travel: Diggs Revol Dog Crate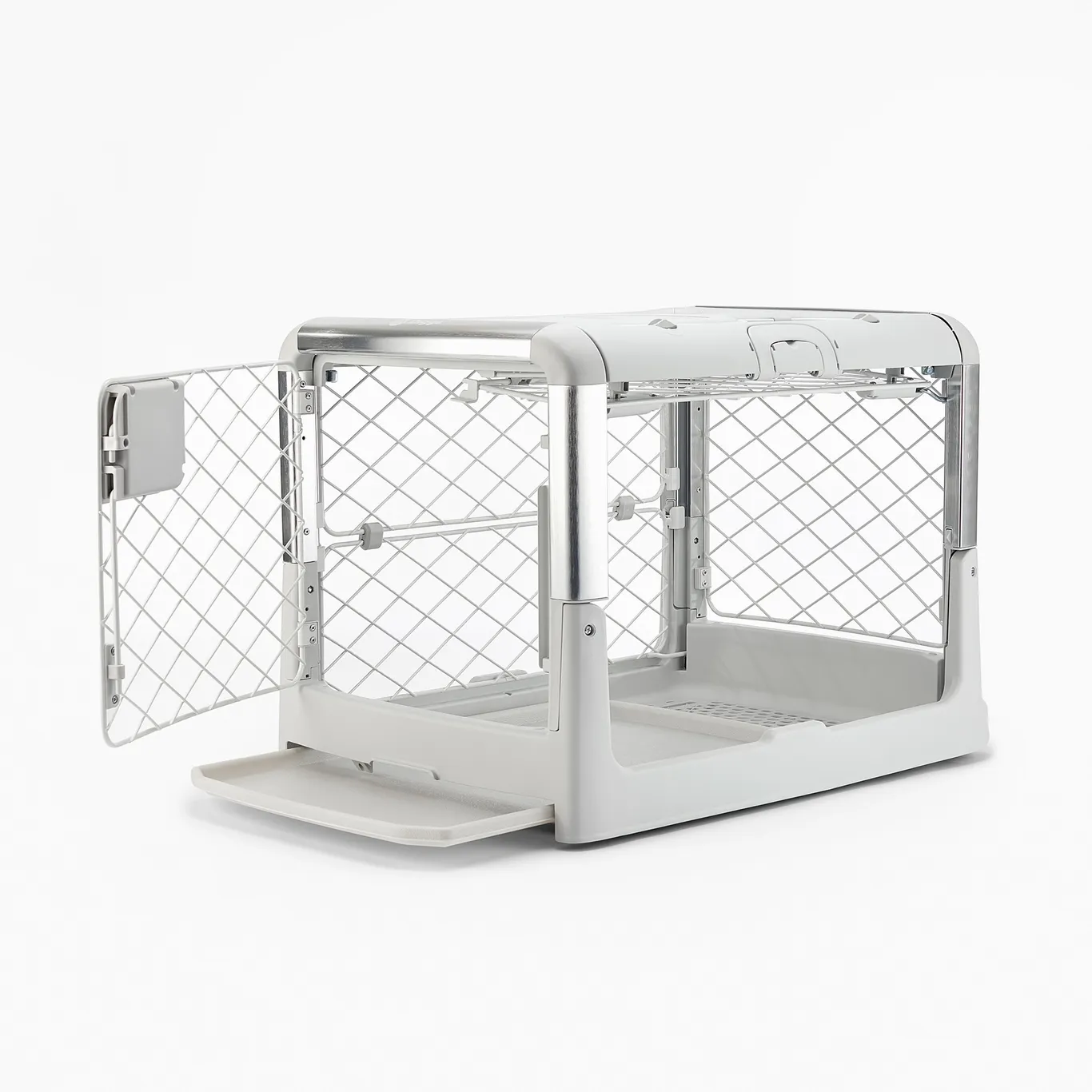 The wheels, collapsible design, and easy-carry handle on this dog travel crate, which is available in small and medium sizes, will help you get settled quickly. Additionally, building regulations for the baby industry help to avoid injuries like pinched paws. This crate is made of sturdy materials like high-grade aluminum, steel mesh wire, and reinforced plastic, so even when the truck is fully loaded, it will last for many years to come. Besides that, the base of the crate has a removable tray that makes it simple to clean after use.
Best budget-friendly dog crate: MidWest Homes for Pets Dog Crate
There are seven sizes and two different door configurations for this metal dog crate. The ABS plastic handles on this kennel make it simple to transport, and the bottom of the crate is made up of a sturdy plastic tray. Additionally, each size has rollers so that the crate can be moved around without damaging delicate floors. The crate also collapses for simple storage and can be put back together without the need for tools.
There are a lot of dog crates to choose from depending on the factors and preferences you have in mind. No matter what dog crate you choose, what's important here is you consider the best for your dog. The crate will suit its personality and will serve its purpose. One last thing, if you want to save more, choose the one with high-quality and multi-function rather than the one which is cheaper but the quality won't last long.