Best Free Apps for Home-Rebuilding in 2020
We are all over with topics regarding renovation information and advice nowadays. We talked about rental-friendly renovation tips, glass home remodeling, and a whole lot other things regarding renovating. Yet there is another thing we have not tackled yet: the best Renovating Apps!
Why go through the hassle and mess of notepads, documents, and scratch papers when there are existing phone applications that can help you keep all your muses and ideas in one place in your own device? One tap to your phone, tablet, or ipad and it will serve you your files, hassle-free! Now, here's a list of Best Android and IOS Apps for your next project in home remodeling and some of them are totally free!
MagicPlan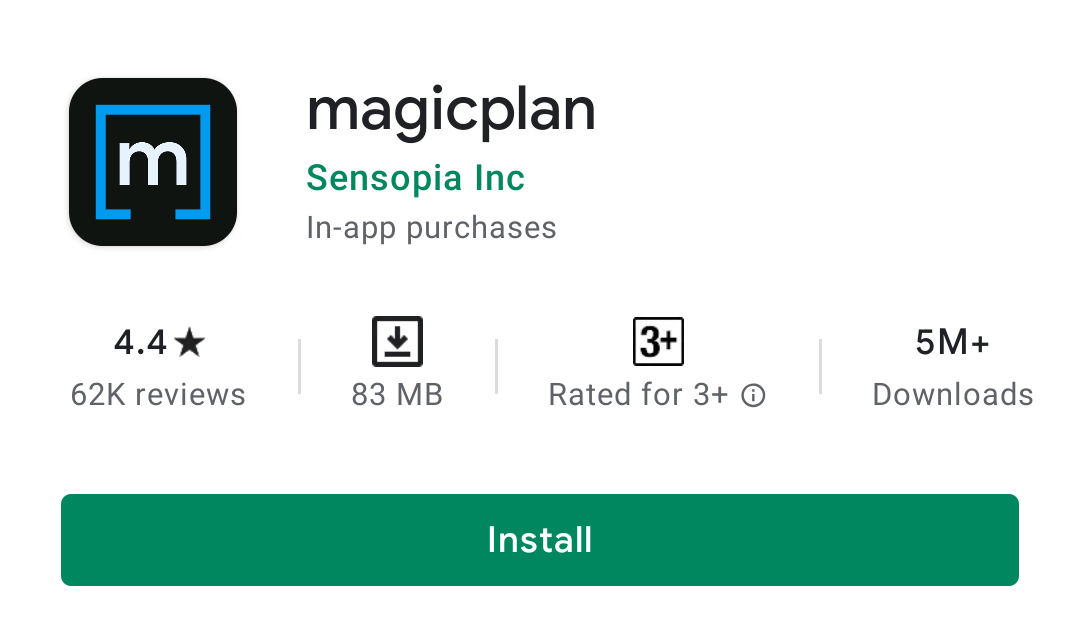 MagicPlan operates by creating a map of the place with measurements and angles by just taking photos of the abode that you mean to rebuild. It serves as a wand that will motivate you to go through house plans like magic. We all know that floor plans are the first step in renovation and this app offers to get your plans served on your table without any use of tape measure at all. Hence, you already save a dime and the hassle of listing the sizes and widths of every corner of the room.
Homestyler Interior Design
This convenient app is must-have since it's a cradle of muses for house remodeling through virtually trying wallpapers and furniture ornaments for your rooms. It awakens the little kid within you that has been wanting to be an Interior Designer, through this you get to style your place in a relaxing and fun way. Imagine seating in your coach browsing millions of photos of home decors and design that will serve as your muses for more future projects.
Home Design 3D Outdoor / Garden
Almost all the applications offered for the indoor part of home but what about the outdoor section? This garden modeling app could make your dream outdoor a reality. With this, it allows you to create impressive and aesthetic ventures for your garden and verandahs of your place.
If you are hesitant to make your own design there are hundreds of templates and ready-objects that you can add to your project and you are good to go.
Planner 5D
In planning to fully reconstruct your place, the basic need is to find an initial model of it. You rummage every search engine to look for a capable designer that could envision your visuals perfectly, this app made a solution for that. If you don't want the hassle of paying a designer for your project, you can always do it on your own by using Planner 5D app.
Room Planner
This Room Planner: Home Interior and Floor Plan Design 3D is a floor plan creator for IKEA. With this, you are able to plot and annotate your home improvement projects from the beginning until the finished job. You can create your own, as well as start from an existing plan that is ready-made by industry professionals if you feel like it. In this home design application you can turn your visuals into a real one; enrich your abode with furniture from popular brands. There are a lot of things you are able to do with this app and one thing is for sure, it will make your home-renovation easier!
Goodwork.ph
If you are looking for a booking app that works best with home and beauty services in Metro Manila, Goodwork.PH is the finest app for such necessity. In here, you are able to book quality and trusted services to keep your place organized and neat. If you are in need of home cleaning or condo cleaning; laundry pick-up and delivery service, telehealth consultations and plumbing and carpentry repairs. This application should be installed in your mobile. One tap and everything that you need is offered here.
Yoosee
Yoosee is designed and developed for the new generation of smart home appliances. It adopts the progressive Cloudlink P2P Network transmission technology. It is also aimed for WiFi Cameras and NVRs which are considered as new-gen home products.
LG ThinQ
The 8th in our list, LG ThinQ made your smart home life advanced and improved with this app. Here's one of their Major Features, according to Google Play: you can invite your family and relatives to share and control the products you own at home; you can conveniently console every smart appliance; you can also choose the alerts of notification that you want.
Measure
Through this, tape measure is not needed anymore since this application will make your phone a measuring device. It serves as an assistance with quick everyday measurements at home or even at work. It estimates the length, width, and even height of every entity in your residence. It could switch between imperial and metric units as well. You can maximize its use by moving your phone around the place to find flat surfaces; then point and tap to begin measuring and adjust it accordingly.
Buildeee
This application streamline and simplify your works and efforts by having the catalogue of home tools, products and materials that you need for your next venture, it also offers the capability of collaborating you with qualified architects, engineers, designers, and contractors to help you plan, manage, scale, and build your dream business place, your long-awaited vision of the new house and even the renovation you have always wanted to do. You don't have to worry about the credibility of the professionals since this app showcases a credible and comprehensive information of professionals with their works and services.
Buildeee is a must-have app for your device as it makes your life a lot efficient and will save you from the stress of working with your future projects. All-in-one and not just that, it is also free! Why not tap your App stores and get your Buildeee App?
The main benefits of these applications is to offer you an efficient way to save your money and time, furthermore, the catalogue of ideas and styles is surprisingly amazing. Through your visuals you can achieve that dreamy design that you have always pegged without the help of designers and interiors.
We are looking forward to the outcome of your work! Let us know which app works for you best.
#home renovation
#Home makeover
#Home rebuilding
#Free Home Rebuilding Apps