Building with Bamboo - ZHU Bamboo Philippines Products and Services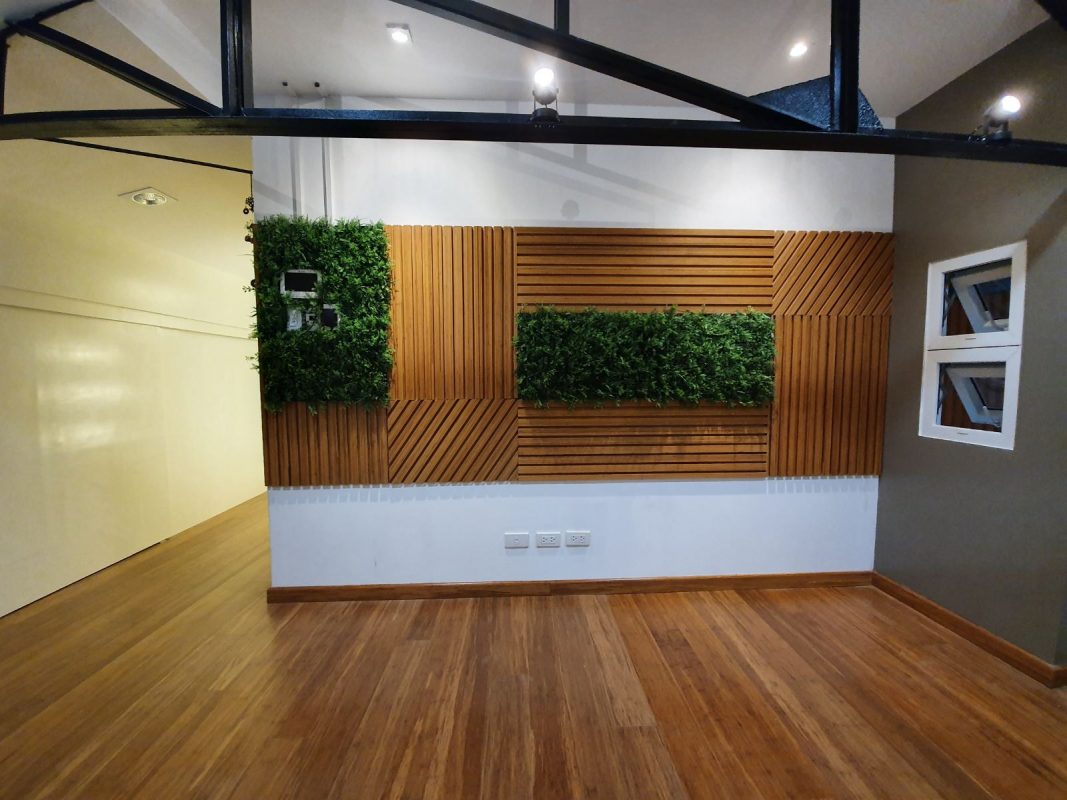 Source: Zhu Bamboo
Zhu Bamboo pioneered in leading, supplying, and innovating bamboo construction materials in the Philippines, the company's inspiration is the children, the moment we are living in, and the future. They want to develop eco-friendly materials to help the world be a better place to live in. One of their goals is to have green construction.
In terms of their production, all of their products are imported and sourced from China. The process is mainly getting bamboo from the farm, they cut the bamboo pole and when it's already flattened into strips, it undergoes three types of compression which are Flat grain, Edge grain, and Crushed grain. After this, it will now go under 11 layers of coating to fully furnished the product and to keep it safe from scratches. What is the lifespan of these products? The study shows that Bamboo can last up to 20-25 years.
Products they offer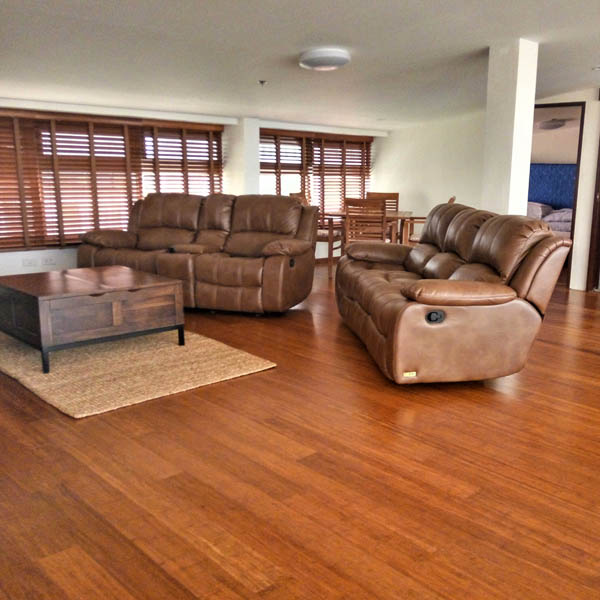 Source: Zhu Bamboo
Solid Bamboo indoor flooring- It has variants such as forest brown, sugar brown, sunstrip yellow, jasmine yellow, and brindle stripe. It's made from 100% pure compressed bamboo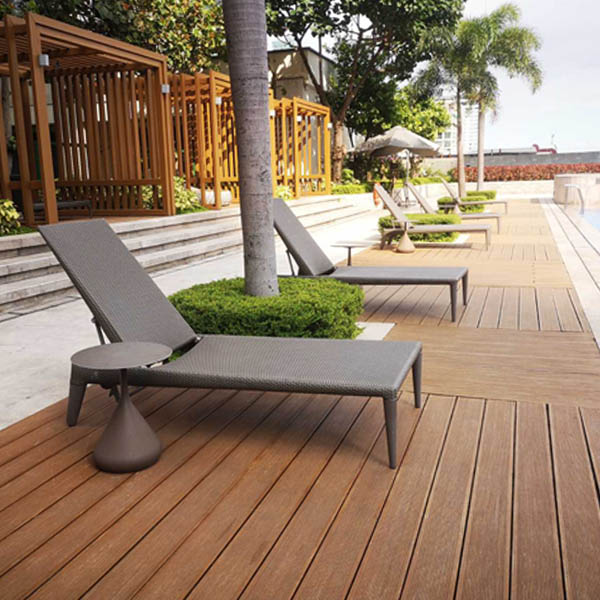 Source: Zhu Bamboo
Outdoor decking- solid edge grain bamboo flooring for the pool, and beach sides, and can also be used on the balcony.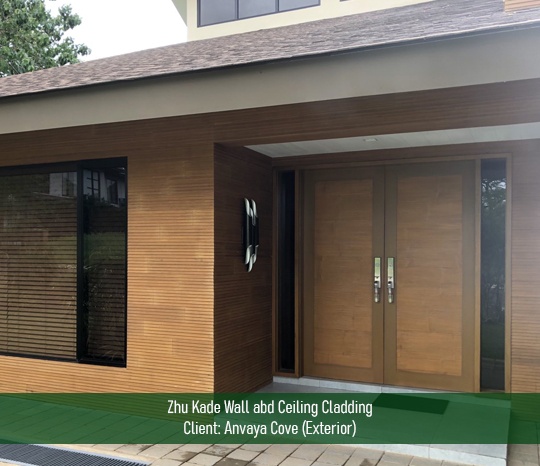 Source: Zhu Bamboo
Bestseller bamboo claddings- These are very quick and easy to install. You can just liquid nail it to the wall and it will give you an accent and a cozy feel for the room.
Advantages of using Bamboo Products
Water Resistant
There is no requirement for special cleaning agents. The floor can usually be cleaned by simply sweeping it.
Environment Friendly
The plants, which mature in just three to five years, are a highly renewable resource. It's possible to harvest bamboo without having to replant it. Every year, it regenerates naturally.
Durable
Extremely tough, durable, and strong bamboo is a possibility. If properly harvested, the natural form can be made just as durable as red oak. It is possible to produce even harder strip-pressed bamboo, which is ideal for bamboo walls and floors.
Price range
Strand Woven indoor flooring- SRP 2,750/sqm
Natural Indoor Flooring: SRP 2,200/sqm
Outdoor Decking: SRP 4,750/sqm
Wall and Ceiling Cladding: SRP 4,900-5,500/sqm
Bamboo Buildings around the globe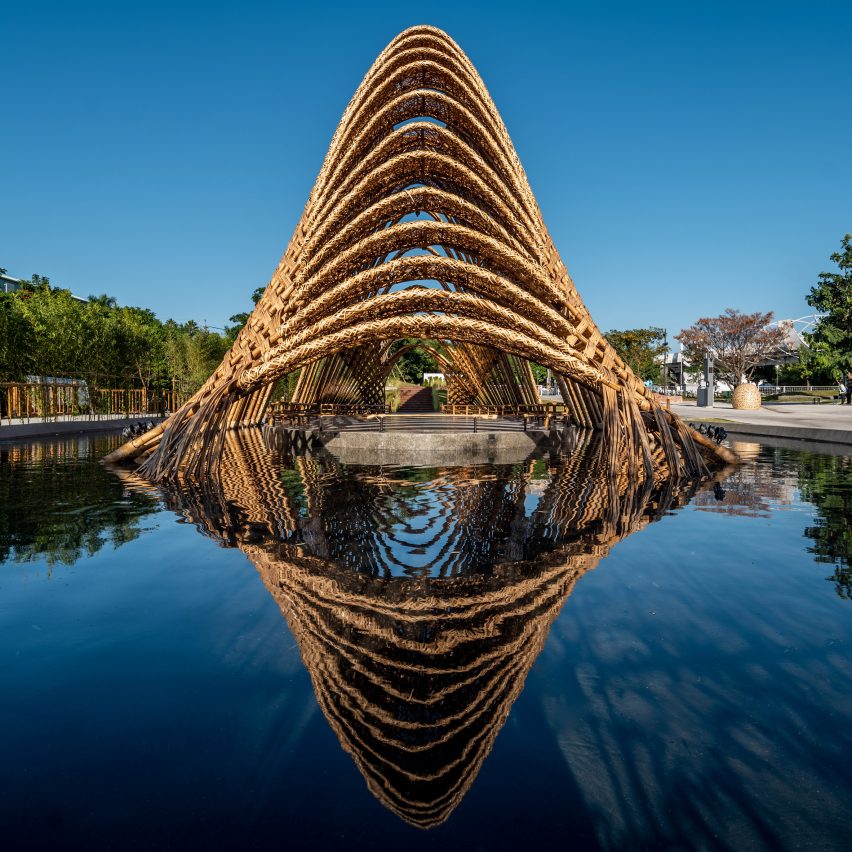 Source: dezeen.com
Bamboo Pavillion by Zuo Studio
This pavilion in Taichung was created by Taiwanese firm Zuo Studio to show how low-carbon construction materials can provide "a more habitable environment for our next generation."
Its 320 plants were used to produce its thick, hollow rods of Moso bamboo, which are joined by Makino bamboo segments that are smaller and interlaced.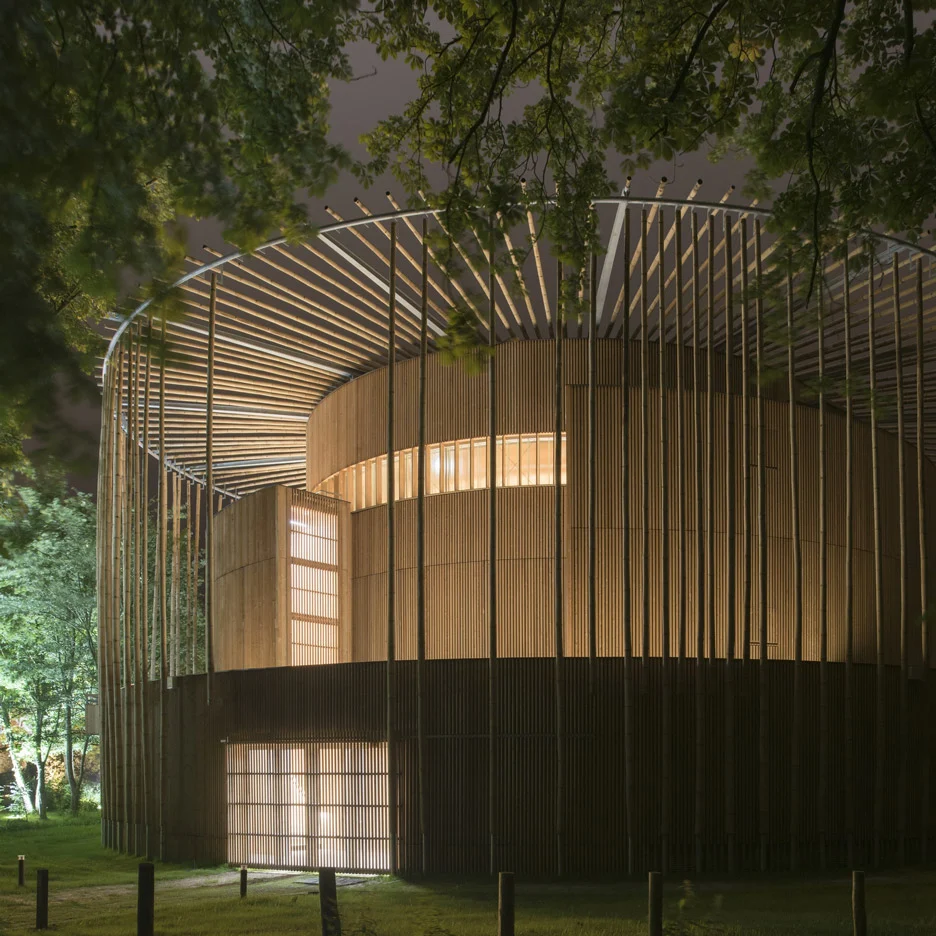 Source: dezeen.com
Hardelot Theater by Studio Andrew Todd
The cylindrical Hardelot Theatre near Calais is encircled by twelve-meter-tall bamboo poles, giving it a cage-like exterior and a radiating pattern from its roof.
The playhouse's slatted timber paneling, which was created as a tribute to Shakespeare's Globe Theatre, reflects this grid-like structure.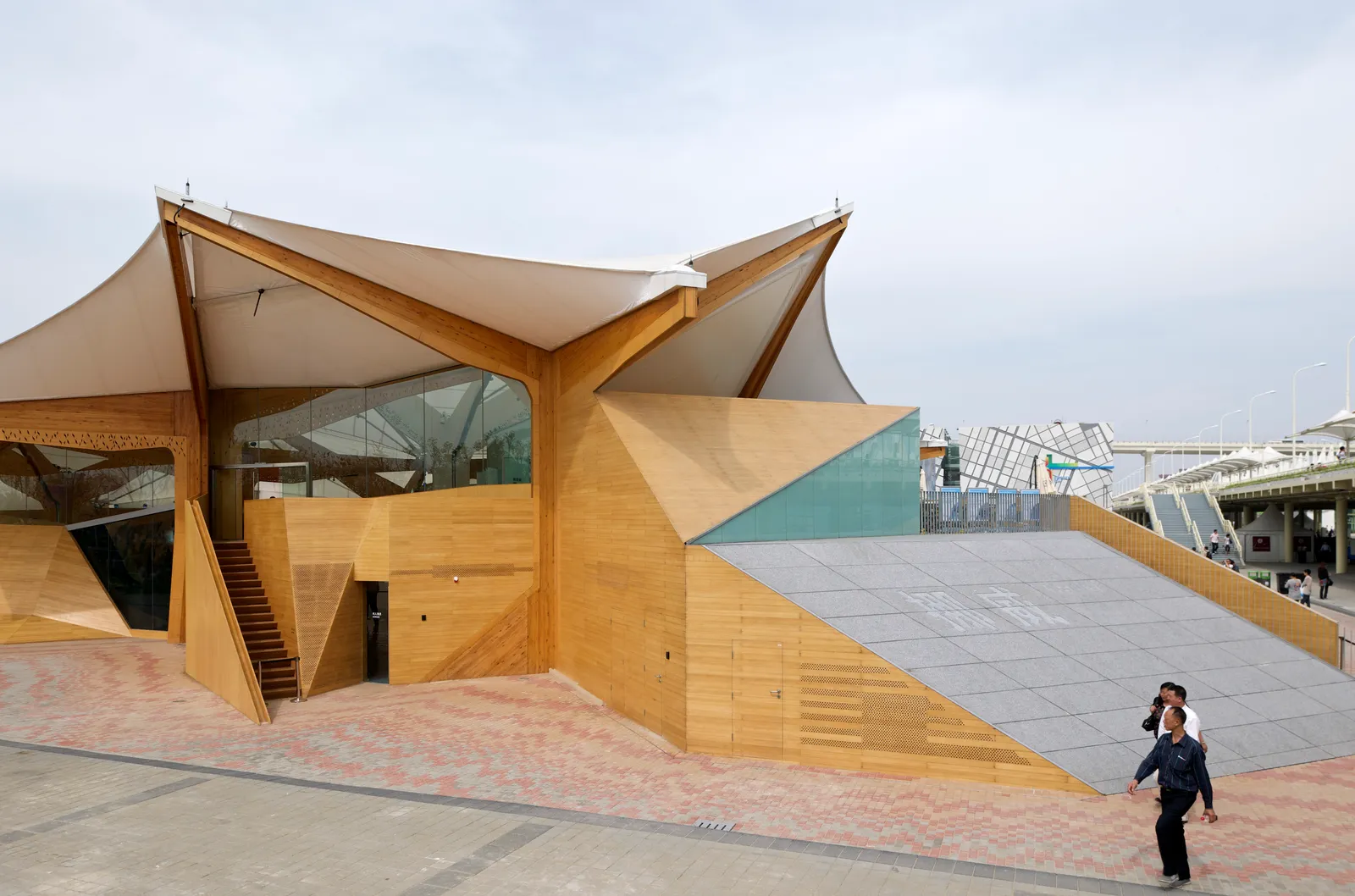 Source: Architectural digest.com
Norweigan Pavillion
Timber and sheets of laminated bamboo were used in the construction of the Norwegian Pavilion at the 2010 Shanghai Expo, which featured sustainable architecture. The building was created by Helen & Hard to resemble a forest of trees.
Above all these things, we are hoping that you consider to widen your perspective and thinking about choosing environmentally friendly products when you decided to build your dream home. Let's all choose green construction and be catalysts of change!
Watch the full episode of ProsTalk with Zhu Bamboo Philippines here: