Innovating Swimming Pool Installations with SPECTRALOCK® NS Grout: The High-Performance Solution from LATICRETE®

LATICRETE® is a well-known manufacturer of tile and stone installation systems, including adhesives, grouts, and waterproofing products. Innovation, durability, ease of use, sustainability and technical support are the factors that make LATICRETE® stand out in the tile and stone installation industry. In the Philippines, the price range of the LATICRETE® products may be costly but it's worth it because they make sure that their products are for long-term use. Let's say you have found a grout that costs less, but you need to re-grout annually or it needs frequent cleaning using harmful chemicals. When you can be at ease by availing a grout that can last up to 10 years without the need of re-grouting and cleaning it with toxic chemicals that will degrade the quality of the tile. That's the power of SPECTRALOCK®NS Grout.
One of the innovative products of LATICRETE® is SPECTRALOCK® NS Grout. It is a premium, high-performance epoxy grout that is designed to be used in a variety of applications, including swimming pools, spas, kitchen sink, and other wet environments. What are the top features of this product?
It is water resistant.

SPECTRALOCK®

NS Grout is a water-resistant grout that is designed to resist water penetration even under continuous underwater submersion. It has an absorption rate of <0.50% and has a low absorption rate to other chemicals. This is important in swimming pools, where the grout is constantly exposed to water.
It is highly resistant to staining, which is important in swimming pools where the grout is constantly exposed to water, dirt, and other contaminants.
It has a high bond strength:

SPECTRALOCK®

NS Grout has a high bond strength, which ensures that it will not crack or break under the stress of continuous submersion in water. This is particularly important in swimming pools, where the grout must be able to withstand the weight and pressure of water.
It can be used for interior and exterior applications.
Applying SPECTRALOCK® NS Grout in swimming pools requires careful preparation and attention to detail to ensure a successful installation. Here are the general steps to follow:
Begin preparing the surface: The surface to be grouted must be clean, dry, and free of debris or contaminants. Remove any oil, dirt, or other substances that may interfere with the adhesion of the grout with a suitable cleaner and degreaser.
Mix the grout: Thoroughly combine the two components of the

SPECTRALOCK®

NS Grout according to the manufacturer's instructions. To ensure a consistent and uniform mix, use a mixing paddle and drill.
Grout Application. Grout should be applied with a rubber float or a grout bag. Work in small sections, spreading the grout evenly and filling all of the joints completely. Pack the grout firmly into the joints with a grout float.
Make sure the surface is clean. After the grout has been applied, clean the surface with a damp sponge to remove any excess grout. To keep the sponge clean, rinse it in clean water on a regular basis.
Allow at least 24 hours for the grout to cure before exposing it to water or foot traffic. The curing time varies according to the temperature and humidity of the environment.
Finishing touches: After the grout has dried, use a grout haze remover to remove any haze that has formed on the surface. The grout joints should then be sealed with a suitable sealer to prevent moisture and staining.
Of course, all products have its limitations and cautions, and for the awareness of the clients, here's the list of what you should NOT do when applying the grout:
DO NOT add water or any other material to the mixture, nor re-temper it with water. This will harm the product and cancel all warranties.
When finished, DO NOT flood the work; instead, allow it to cure completely.
Avoid prolonged skin contact and/or contact with the eyes. Wear safety equipment such as gloves, a long-sleeved shirt, and safety glasses. In the event of initial contact, flush thoroughly with water.
DO NOT INGEST. Silica sand has been linked to cancer and serious lung problems. Dust should not be inhaled. Use a mask.
Keep out of children.
Protect from freezing.
It's important to note that the application process may vary depending on the specific conditions of the swimming pool, such as the type of tiles and the size and shape of the joints. Always refer to the manufacturer's instructions for specific guidance on the application of SPECTRALOCK® NS Grout in swimming pools.
To know more about the product, click here spectralock-ns-tds-ph.ashx (laticrete.com)
Furthermore, clients can also blend in these products to achieve the continuous underwater submersion. Given the right sequence of application to achieve the Swimming Pool Application System:
First phase: Waterproofing.
For waterproofing, you can use LATICRETE® Hydro Ban® Waterproofing Membrane. It is a thin, load bearing waterproofing/crack isolation membrane.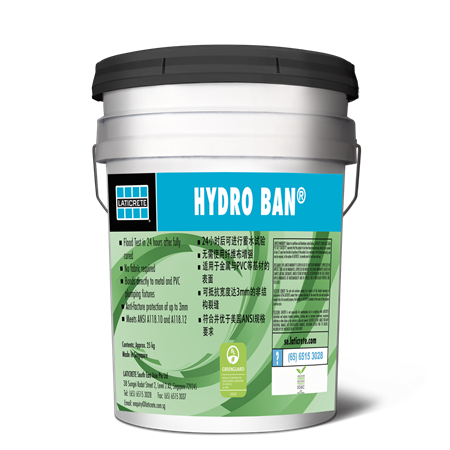 How to apply the product: (248) HYDRO BAN® Instructional Video - YouTube
Second phase: Applying Tile adhesive
For Tile adhesive, you can use LATICRETE® 4237 Thin Set Mortar Additive and LATICRETE® 211 Crete Filler. The L4327 is a specially designed latex additive for use with LATICRETE® 211 Crete Filler Powder to make high strength latex thin-set bed up to 3 mm and medium bed up to 15 mm mortars.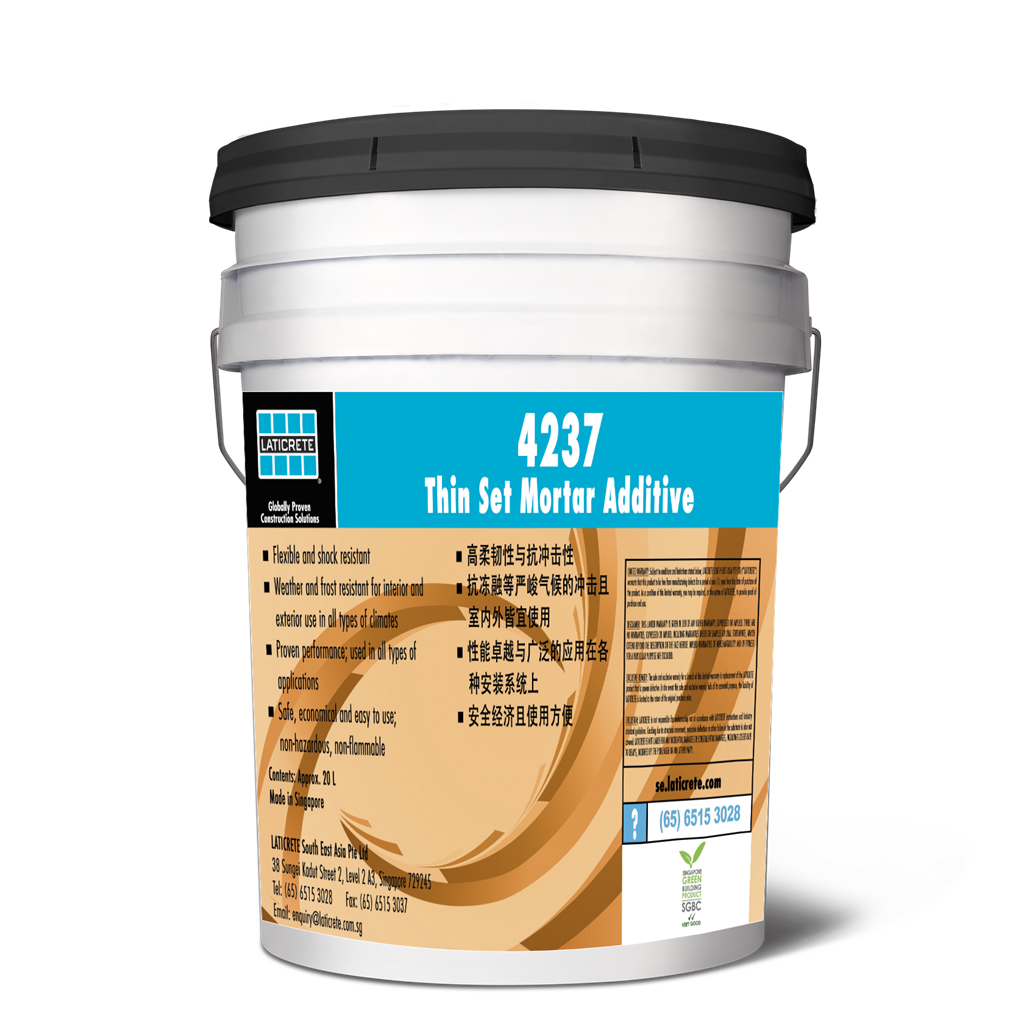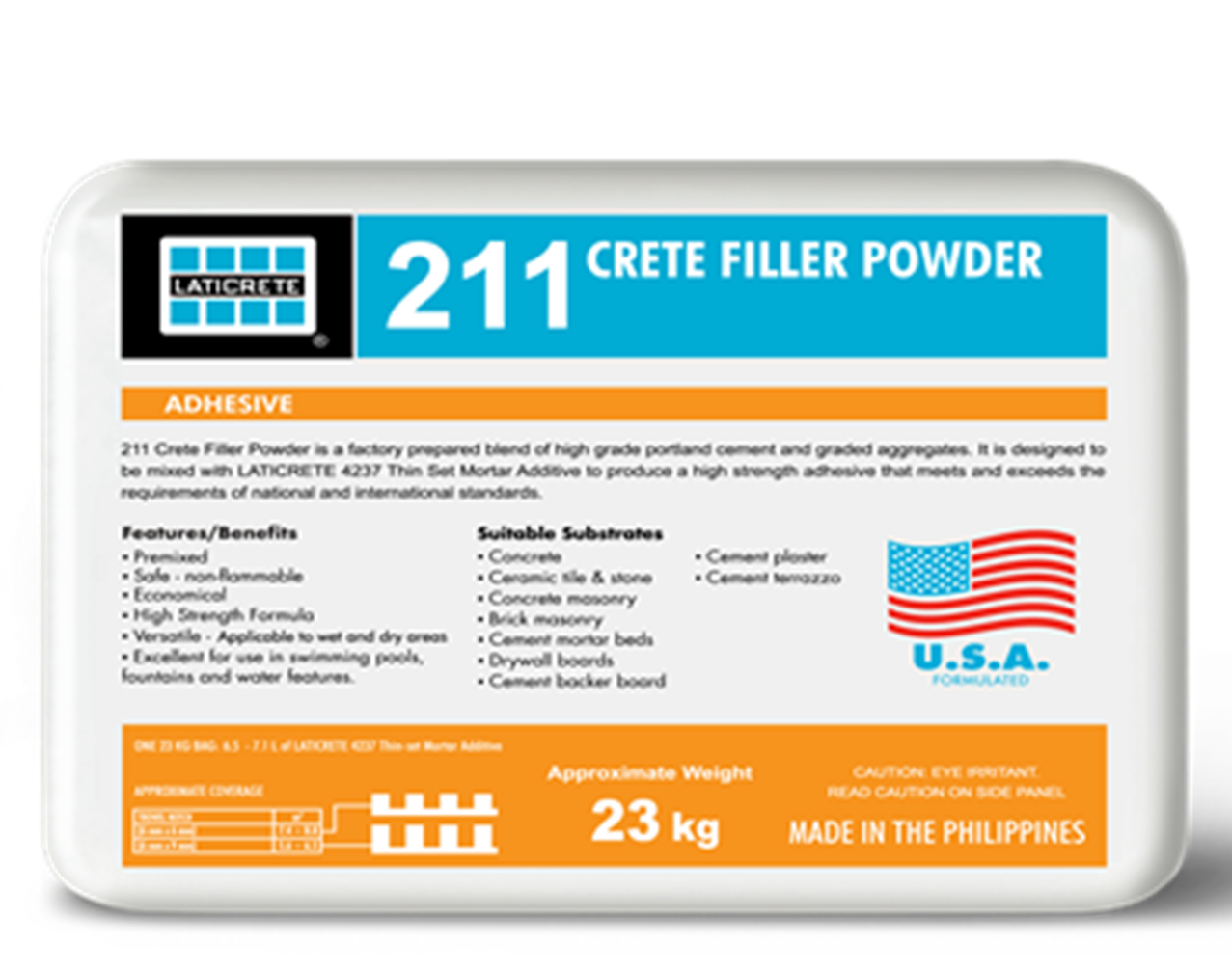 How to apply the product: (248) LATICRETE® : 4237 THIN SET MORTAR ADDITIVE WITH 211 CRETE FILLER POWDER APPLICATION - YouTube
Third phase: Tiles and Grout
In this phase, you can now refer to the process of applying the SPECTRALOCK® NS Grout written above. Follow instructions to avoid any conflict with the application.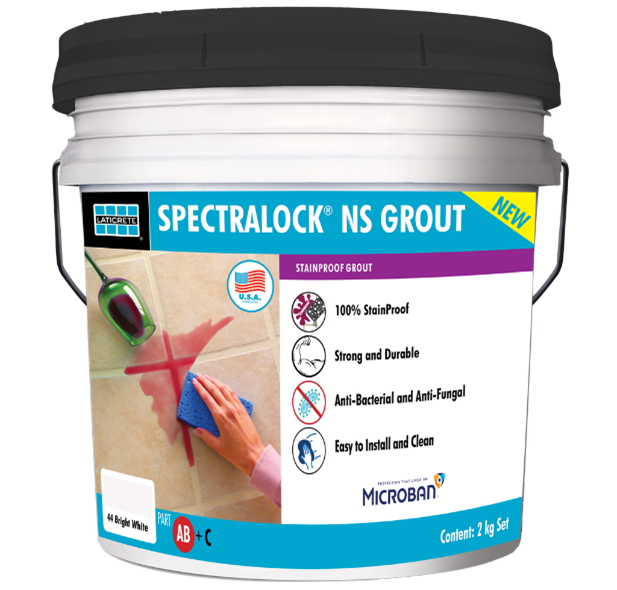 How to apply the product: (12) How to Grout your Tiles using LATICRETE® SPECTRALOCK® NS Epoxy Grout - YouTube
Using all these products in making a swimming pool or any other facilities that are submerged with water will definitely give you the best result and the quality that any client deserves. You wouldn't worry about how long these products will be effective because LATICRETE® ensures that these products are for long-term use. It will really help you save your money and energy without compromising the quality.
If you want more information about LATICRETE® , follow them on their social media accounts:
LATICRETE® PH
Website: LATICRETE Philippines
Facebook: LATICRETE Philippines, Inc. | Santa Maria | Facebook
YouTube: (248) LATICRETE International, Inc. - YouTube
Instagram: LATICRETE International, Inc. (@laticrete) • Instagram photos and videos
LinkedIn: (3) LATICRETE Philippines, Inc.: Overview | LinkedIn
Telephone: +632 8656 6118
#Construction materials
#Grout
#swimming pool
#continuous underwater submersion
#laticrete