Philippine's Best Conveyancing Lawyers and Law Firms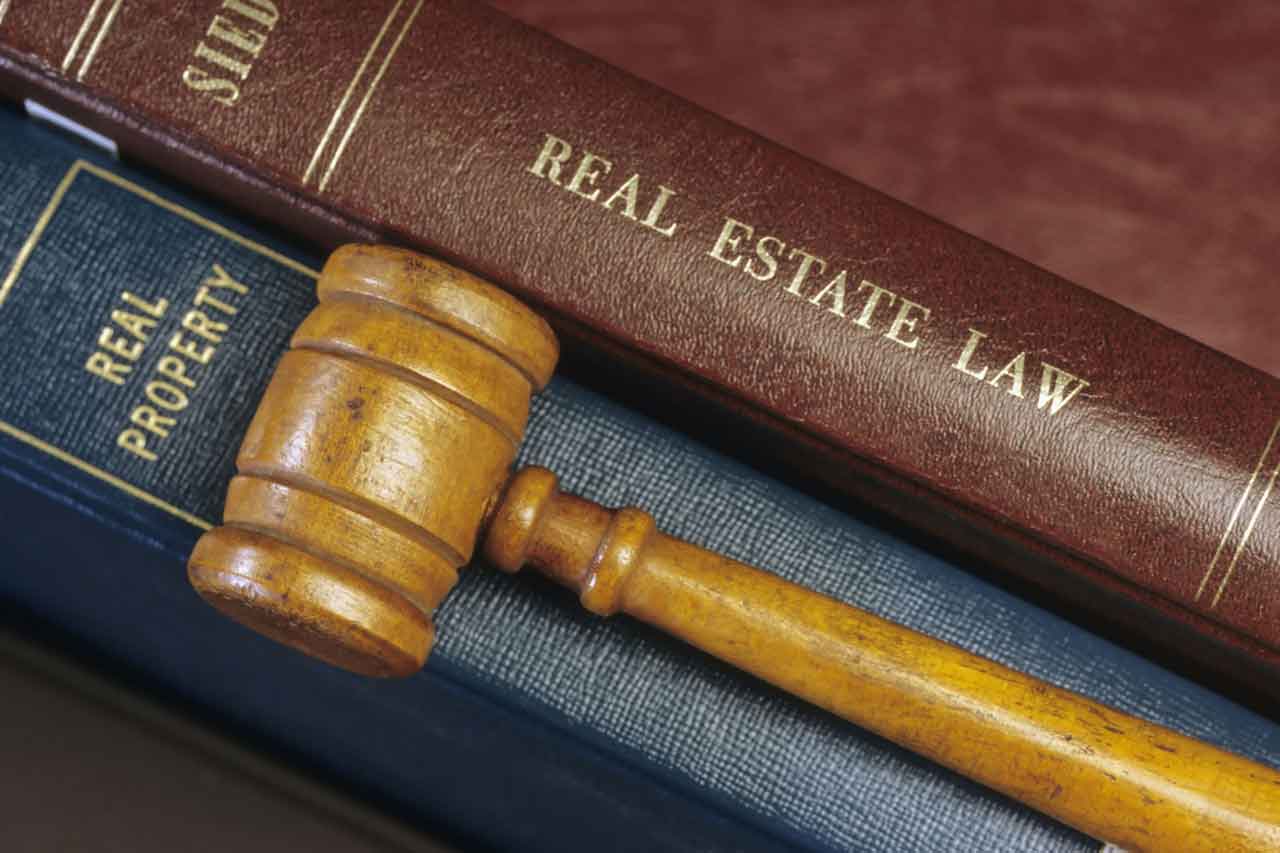 Source: DiscountFoundation.org
Conveyancing, in its most basic term, is the branch of law concerned with the preparation of documents for the transferring of property. The phrase is frequently employed in real estate deals when buyers and sellers transfer ownership of a plot of land, structure, or house. A conveyance is accomplished through the use of an instrument of conveyance, which can be a contract, lease, title, or deed. The agreement specifies the agreed purchase price, the transfer date, the obligations and liabilities of both parties, and other pertinent information.
Types of Conveyances
Real Estate Conveyances
Beyond residential real estate, the term "conveyance" has broad legal implications. The sale deed is another name for the conveyance in the majority of real estate transactions. Sales deeds fall under the category of conveyance, which itself includes other types of conveyance.
Mineral Rights Conveyances
The oil and gas sector is also affected by conveyance. Conveyance refers to agreements that give the company ownership of or rights to specific parcels of land because the land is a type of real estate with attached rights. Conveyances are used to establish the right of way for a company's operations on a landowner's property, but the most typical type is a contract granting mineral rights without transferring the title of the land. Of course, the landowner receives payment in exchange for ceding these rights to the exploration business.
What do Conveyancing Lawyers do?
Immovable property ownership is not transferred upon execution of the offer to purchase document or even upon full payment of the purchase price. Only after the property is registered in the buyer's name at the Deeds Registry Office does ownership become official.
Here is the list of the Top Conveyancing Lawyers and Law Firms in the Philippines
1.De Borja Lamorena Duano and Navarro Law Offices
De Borja Lamorena Duano and Navarro Law Offices is located in Manila, Philippines and offers a variety of legal services. Practice areas consist of family law including annulment, child custody and support, and adoption; corporate and business law; intellectual property; labor and employment law; inheritance, estates, and trusts; and general litigation.
Sucgang Law Offices is located in Paranaque, Philippines and offers a variety of legal services, including labor and employment law, family law, civil law, criminal law, mercantile law, immigration, medical malpractice, torts, and taxation.
Arceo & Tandoc Law Firm (A&T Law) is a full-service law office in Quezon City, the largest city in Metro Manila, Philippines. The law office is located in Quezon City, Philippines, which is the largest city and the heart of Metro Manila. Because of our strategic location, we represent and counsel on behalf of clients of diverse backgrounds. They include start-ups, creative firms, mid-size and growing businesses, individuals, partnerships, corporations, and other legal entities. We want our clients to devote their attention to what they do best, and for us to prevent and take care of their legal problems.
4.Law Office of Atty. Roger Rodriguez
The Law Office of Atty. Roger Rodriguez (ARLaw) offers legal services in Real Estate Litigation, Wrongful Termination of Employment, Civil and Criminal Cases, and Foreclosure cases.
Juco Law Firm has offices in Makati City, Manila, Paranaque City, and Santa Rosa, Philippines, providing a variety of legal services to clients throughout the region. Practice areas include family law (including annulment of marriage, legal separation, child custody and support, violence against women and children -VAWC and adoption as well as property relations, wills, and succession planning), criminal cases, case appeals, and process service.
6.Law Office of Atty. Rainier R. Mamangun
Law Office of Atty. Rainier R. Mamangun/Mamangun Law Office is a full-service law firm located in Pasig City, Philippines that offers a wide variety of legal services. Practice areas include family law such as annulment, legal separation, and child concerns, civil cases, criminal litigation, labor law, immigration, corporate law, medical malpractice, real estate and property law, and special projects.
Casiding Law Office is a securities, corporate finance, and business law office located in Makati City, Philippines. Practice areas include corporate law, litigation, labor relations, visas and immigration, intellectual property, real estate business, person and family relations, FDA and clinical research, and succession.
8.PJS Law
Operating from the heart of one of Asia's fastest growing economies, we reach out to the world with our comprehensive range of legal services in both established and emergent practice areas, as well as our in-depth knowledge and extensive transactional experience in specialized fields such as energy, infrastructure, corporate/ mergers and acquisitions, banking, finance, and capital markets, and conflict resolution.
DivinaLaw is a leading full-service law firm in the Philippines. We take pride in advocating and practicing dynamic lawyering—prompt, proactive, and result-oriented. We offer depth and range in experience and resources and a professional, collaborative work ethic—qualities that clients appreciate in an emerging and challenging market like the Philippines. DivinaLaw is a leading full-service law firm in the Philippines. It was established in 2006 by Atty. Nilo T. Divina.
10.ChanRobles & Associates Law Firm
Chan Robles was founded on May 28, 1988. It was then known as Joselito Guianan Chan & Associates based in Manila. In 1991, Atty. Joselito Guianan Chan was joined by Atty. Reynaldo Bustos Robles to form Chan Robles. Both partners are active, experienced practitioners, authors, and publishers of law books, professors of law, and professional consultants in various fields of law.
11.Tan Acut Lopez & Pison Law Offices
Established in 1993, and drawing upon the senior partners' decades-long experience in major law firm practice, the TAN ACUT LOPEZ & PISÓN Law Offices (formerly named Escueta Tan Acut & Madrid Law Offices) quickly developed into a full-service law firm with a wide client base. Messrs. Edmundo L. Tan and Sabino E. Acut, Jr.
12.Punolaw
PUNOLAW has a history deeply rooted in its core values of excellence, integrity, and professionalism. In their "Practice of Doing Good" as a fundamental tenet, PunoLaw's lawyers imbibe the principles of perceptive determination, creative analysis, utmost diligence, profound faith, and incisive legal acumen as they advance the client's interests with a keen sense of contribution to social reform and nation-building.
The Law Firm of Gaspar Cañeba Franco is composed of lawyers with varied legal experiences ranging from corporate and litigation practice to government relations. The members of the firm pride themselves as products of one of the oldest and most respected law firms in the Philippines and have a combined professional legal experience of more than 40 years.
14.Gancayco, Balasbas & Associates
With the combined experience of the Firm's partners, GBA Law takes pride in having established itself as a leading law firm, providing excellent legal services in the areas of Corporate and Commercial Law, Banking, Securities, Corporate Finance, Mergers & Acquisitions, Outsourcing,
15.Sapalo Velez Bundang & Bulilan Law Offices
We are the best Philippine Intellectual Property Law Firm; equally skilled and experienced in corporate, tax, tort, labor, energy, and environmental laws. We champion seafarers' rights and render pro-bono services to the poor. SVBB vies not only to promote awareness of IPR, particularly within the academic scientific community but also to support the growth of science and technology in the country, on the premise that the development of IPR rests on a vibrant scientific and technological
16.Raychelle Pacheco Law Office
I am a CPA Lawyer who maintains my own law office in Makati City, Philippines. I handle engagements relating to Tax, Business Registration and Closure, Business Organization and Management (Corporation and Partnership), Family Law, Land Title Registration and Transfer, Estates, and Immigration Laws.
17.Law Firm of Juanbe, Bartolo and Associates
Complete details about their firm is available when you click the link
18.HMVCC Law
A full-service law office in Mandaue, Cebu, PH committed to providing effective & efficient legal services to its clients. Our practice area includes civil and criminal litigation, family law, annulment, contracts, corporate law, corporate housekeeping, labor law, and immigration law, among others. We also provide notarial services.
19.Salma F Angkaya Kuhutan Law Office
The Salma Angkaya-Kuhutan Law Office (SAKLAW) is a general law practice that provides legal counseling and representation to individuals, companies, non-profit organizations, and government agencies in various legal and compliance matters — corporate and commercial, data privacy, anti-money laundering (AML) and combating the financing of terrorism (CFT), real estate and property, labor, immigration, intellectual property, and tax. Since 2018, SAKLAW has been deeply involved in a fintech client's projects aligned with the government's PUV modernization initiative and the global digital transformation. The team is currently intensifying its development resources, building integrations, regulatory compliance and security audits, and strengthening its market presence.
20.PRES LAW
Strategically, the Firm is located in the heart of Manila's premier business district. Thus, it is in a unique position to coordinate and network with the appropriate government agencies as well as to immediately take advantage of their offerings which are beneficial to its clients.
King and Graido Law is a full service Philippine legal firm driven to deliver excellent and innovative results for its clients. Located in Binondo - the economic and cultural epicenter of Manila, Philippines, King and Graido Law adheres to the finest traditions of dedication while being at the forefront of innovation and technology.
Watch our ProsTalk Episode with Atty. Clarizel King of King & Graido Law
Finding the right lawyer is crucial in conveyancing. And we hope that this article will help you find one.