Re-commerce: The Pursuit of Prelove - IKEA Circular Hub
For years, the pursuit of preloved has been prevalent in the apparel industry, but it is now spreading to other fast-moving consumer goods. Buy-back programs, reusable packaging initiatives, refurbished product offerings, and peer-to-peer marketplaces are emerging as new business models. One of the businesses that employ a circular hub is IKEA.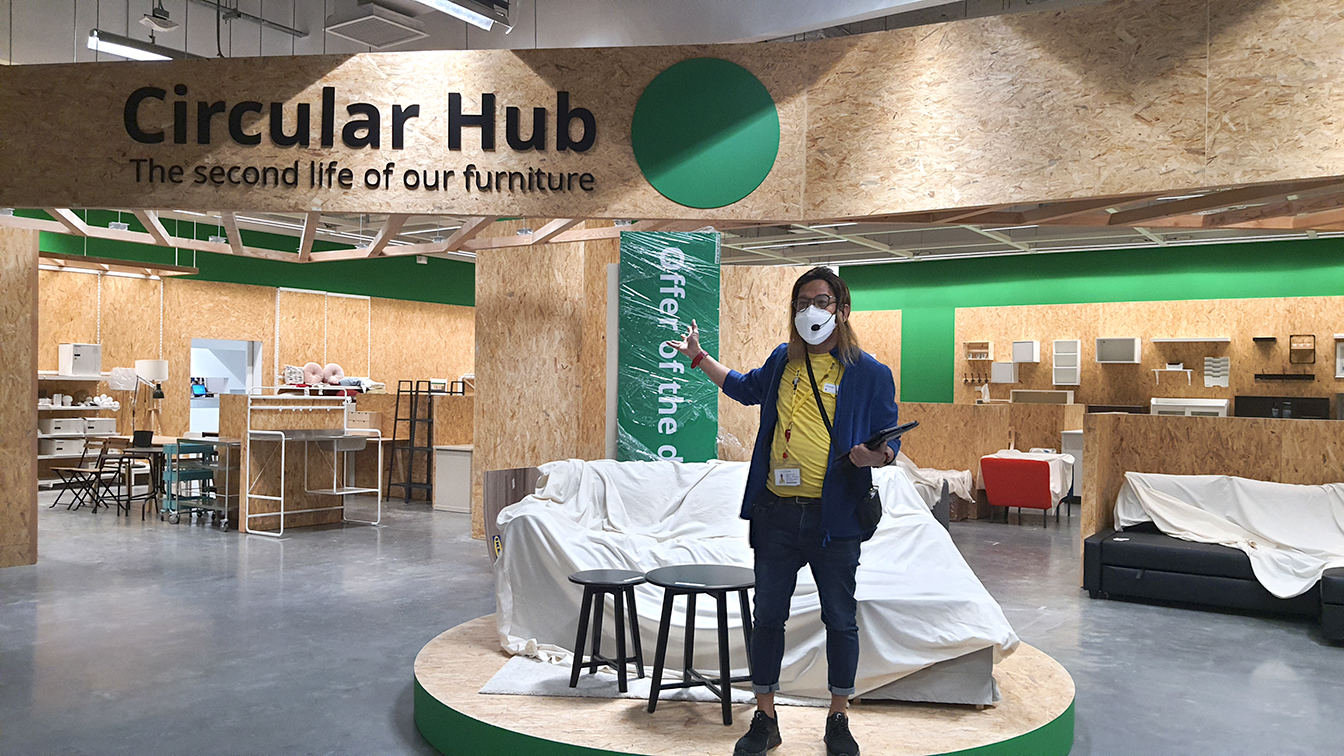 IKEA, a well-known furniture and appliances store transforms its bargain center into a Circular hub. IKEA Circular Hub is among the Top 10 Global Consumer Trends under zero-waste and circular strategies that help to reduce waste and save the environment.
Transforming IKEA into a circular business is one of their most important future ambitions and challenges, contributing to their commitment to becoming climate positive by 2030. With the launch of the circular hub, they anticipate that their potential business partners and customers will be in the Sustainable loop, assisting in the recycling, repair, and reuse of used IKEA products.
They offer an appealing range of IKEA products at reasonable prices in the circular hub, as well as inspire and enable customers to make more sustainable choices in their daily lives.
These are the products that are available in their circular hub:
Discontinued products that are in perfect condition but are no longer being sold in store.
Preloved products from our Buy-back service.
Display products from our Showroom that have been used to inspire you and deserve a home.
Some furniture might have a few cosmetic imperfections, but they are all functional and safe to use.
What are the benefits that we can get from buying preloved products?
Second-hand items cost cheaper than brand-new items
Buying pre-loved items can help in reducing the solid waste
Make a difference in the world
We are encouraging you to be part of this green movement. Let us all support this type of business, in this case, we can save money and help the environment as well.
Address: MOA Square, Mall of Asia Complex Zone 10 CBP-IA, Marina Way, Pasay, 1300 Metro Manila, Philippines
Opening Hours: Monday to Sunday 10 am to 10 pm
Contact Phone: +63-2-8888-4532
Website: Ikea.ph
Supplementary Video about IKEA's Circular Hub in Pasay City, Philippines