Reward and Penalty Scheme of Electricity Utilities Supply and Importance of Stable power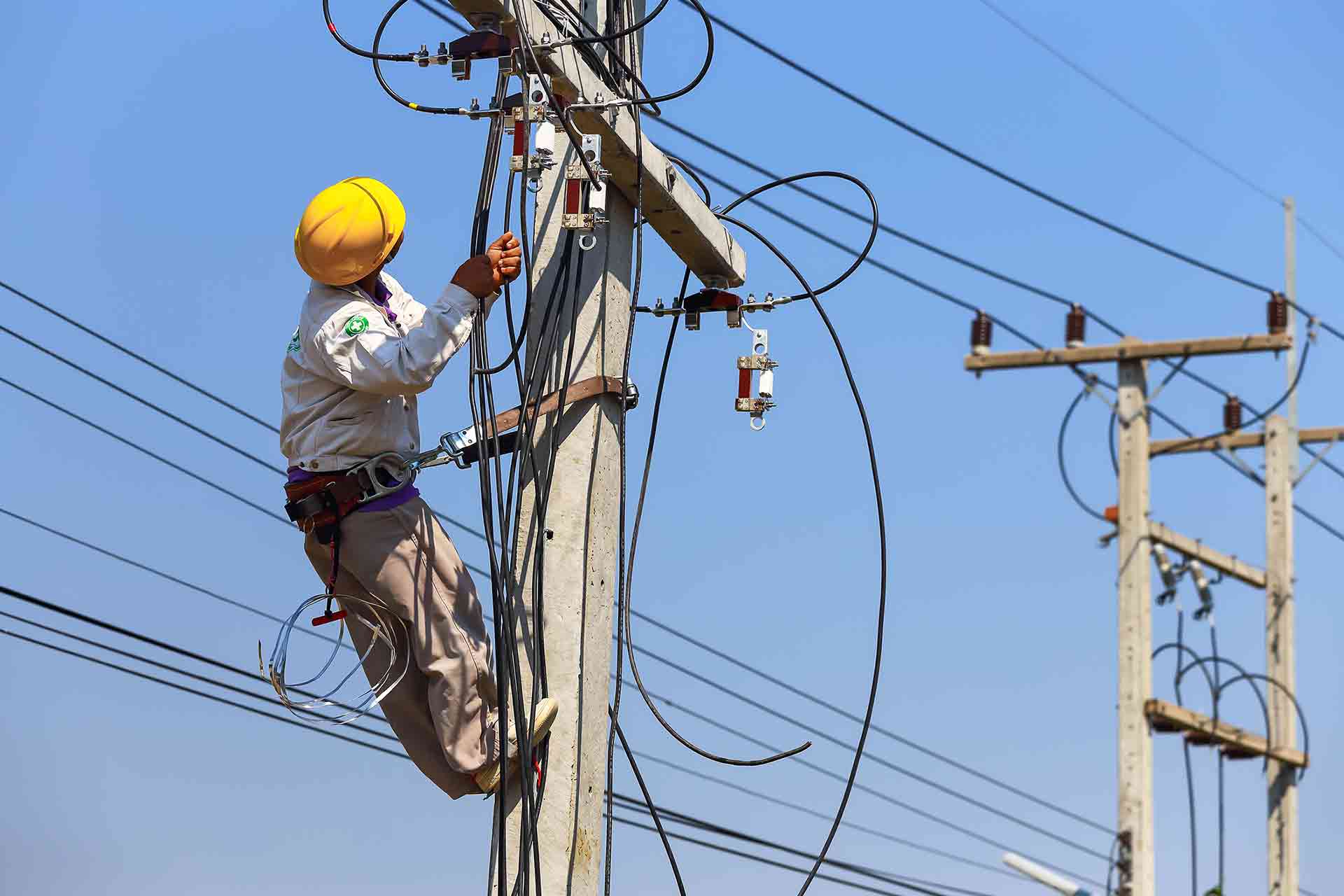 High electricity prices in the Philippines could potentially affect factories by increasing their operating costs and decreasing their competitiveness compared to other Southeast Asian countries with lower electricity prices. This could result in fewer orders and investments in the Philippines, especially from companies that require large amounts of electricity to operate. Meanwhile, other Southeast Asian countries such as Vietnam and Indonesia have been attracting investments from companies seeking to diversify their supply chains away from China. This is due in part to factors such as their relatively low labor and energy costs. Therefore, the high electricity prices in the Philippines could potentially put it at a disadvantage in attracting such investments, in this case, a reward and penalty scheme would be helpful in counterfeiting this situation.
What is a reward and penalty scheme?
A reward and penalty scheme is a regulatory policy used by regulatory utility commissions to incentivize electric distribution utilities to meet specific performance metrics. The scheme rewards utilities that exceed the required performance metrics with monetary incentives and penalizes utilities that fall below the required performance metrics with fines. The specific performance metrics can vary, but they usually relate to the reliability and quality of service that the utility provides to its customers. An example of a performance metric could be the frequency and duration of power outages, where utilities with fewer and shorter outages would be rewarded and those with more outages and longer duration of outages would be penalized. The scheme is intended to encourage utilities to invest in their infrastructure and maintenance to provide reliable and high-quality electricity service to customers.
Do we have such scheme in the Philippines?
Yes, the Philippines also has a reward and penalty scheme for electricity utilities. Specifically, the Energy Regulatory Commission (ERC) in the Philippines has implemented several performance-based regulations, including a system for monetary incentives and penalties, to encourage electric utilities to improve their service quality, reliability, and efficiency. The rewards and penalties are based on the utility's performance against certain metrics such as service availability, customer satisfaction, and system losses. The scheme is intended to promote better quality of service and provide better value for customers. To further illustrate, here is how it works:
Reliability and Availability- Electricity providers receive incentives for upholding high standards of dependability and accessibility. To achieve this, power outages must be kept to a minimum, and customers must always have access to electricity.
System losses- A key performance indicator is the reduction of both technical and non-technical losses, such as theft and inefficiencies. Utilities are urged to make investments in methods and technologies that reduce these losses.
Customer Satisfaction- The opinions of and satisfaction with customers are very important. Utilities are urged to offer exceptional customer service, handle complaints quickly, and take part in outreach and education initiatives to enhance customer relations.
Integration of Renewable Energy- As the world transitions to more environmentally friendly energy sources, utilities may also be encouraged to incorporate renewable energy into their grids, lowering their carbon footprint and promoting environmental preservation.
How efficient or effective is this scheme in improving the Philippines' Electricity Utilities?
There have been reports of positive improvements seen in the performance of electricity utilities in the Philippines due to the implementation of the reward and penalty scheme. According to a report by the Philippine Star, the Energy Regulatory Commission (ERC) has reported that several electric utilities in the country have been able to improve their service quality and reliability as a result of the scheme. For example, electric utilities like Meralco and Visayan Electric Company have invested in improving their customer service and infrastructure, resulting in fewer power outages and complaints from customers. Overall, it seems that the reward and penalty scheme has been effective in incentivizing electric utilities in the Philippines to improve their performance and provide better service to customers.
Importance of Stable Power in the Philippines
A foundational element of economic development is a reliable power supply. Large and small businesses alike depend on a reliable electricity supply to run smoothly. Productivity suffers without reliable power, and potential investors may be put off. Hospitals, colleges, and schools are important institutions that rely on electricity to function. Schools can deliver high-quality instruction and hospitals can provide life-saving care without interruptions thanks to a reliable power supply.
A reliable power supply improves people's quality of life. It provides homes with power, enhances communication, and supports numerous gadgets and technologies that simplify daily life. In addition, industrialization requires a reliable power supply. It promotes the expansion of the manufacturing sector and draws in foreign capital, which results in the creation of jobs and economic growth.
Conclusion
One of the most important factors in ensuring a reliable power supply is the reward and penalty system for electricity utilities. This system is advantageous to utilities as well as consumers because it rewards dependability, efficiency, and customer satisfaction. It will contribute to the country's economic growth and the Filipino's standard of living which is crucial to creating a future for the country that is both sustainable and prosperous.
#Electricity
#Energy efficiency
#Electricity costs regulation
#Reward and Penalty scheme
#how to regulate electricity costs
#importance of stable electricity power
#Philippines' Electricity