Ultimate Tool for Mechanics and Car Enthusiasts: Car Lifts
According to a study, approximately 38% of Filipino households own a vehicle. If you are one of the numbers in the statistics, then you might want to continue reading about the advancement of car lifts in the Philippines.
Do you get backaches from lying on the floor for several hours while working on your car at home? If you do, then this article is just what you might be looking for. Installing car lifts in your home garage is the best possible upgrade you can do. According to mechanics and car enthusiasts, it is the ultimate tool because it allows you to safely and comfortably work underneath your car — hassle-free.
There are numerous reasons why you should invest in car lifts:
1. Enhanced Safety. Security and safety is the main concern in buying a lift for your vehicle. Modern car lifts offer a very stable steel construction and anchors that keep the mechanical lift firmly on the ground to prevent the unit from collapsing while you are working underneath.
2. It can hold massive automobiles. These auto lifts are not just fitted for a small family vehicle but the larger ones as well. Most of these hoists can expand their heights and widths to hold greater weight such as, pick-ups, vans, and SUVs.
3. Accessibility. The installation of lifts in your garage can save you time and money especially for mechanics and car enthusiasts. Instead of bringing your car to a shop, the shop can go to you.
Before you install a car lift, it's recommended to determine the best garage car lift that suits the size of your garage and its requirements. To familiarize you with auto car lifts more, there are four types of hoists for your home garage — Scissor-style, Two-post, Four-post, and Ramps.
• Scissor-Style: These portable car lifts are the most efficient to use and install. Some are ready to use, no need to set it up. These types are great for temporary repairs for your car. These are used often for changing a tire or repairing a damaged wheel. However, scissor styles are a bit under-powered compared to two-and-four post lifts.
• Two-Post: This type uses two frames to support a vehicle. Since it's just two, it takes up less space than four-post lifts. Two-posts are more powerful and have a higher lifting height than scissor-lifts. Its profile made it ideal for small home garages and shops.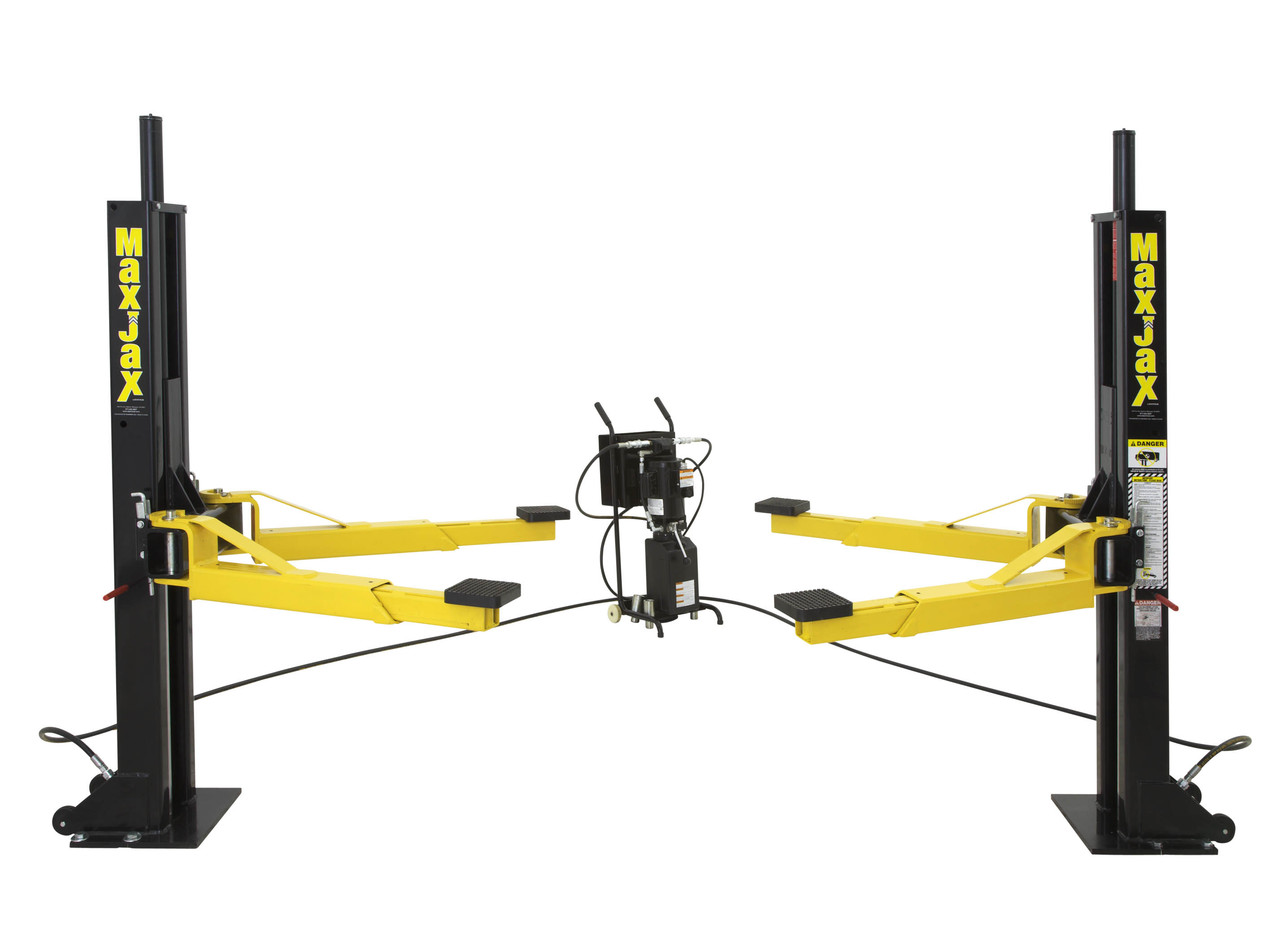 • Four-Post: Four-post lifts are the largest and most powerful car lift ever invented. It often weighs over 2,000 pounds and it is needed to be bolted to the floor for its stability. Despite these types not being portable, they can quickly lift a vehicle enough to have you finish working on your car.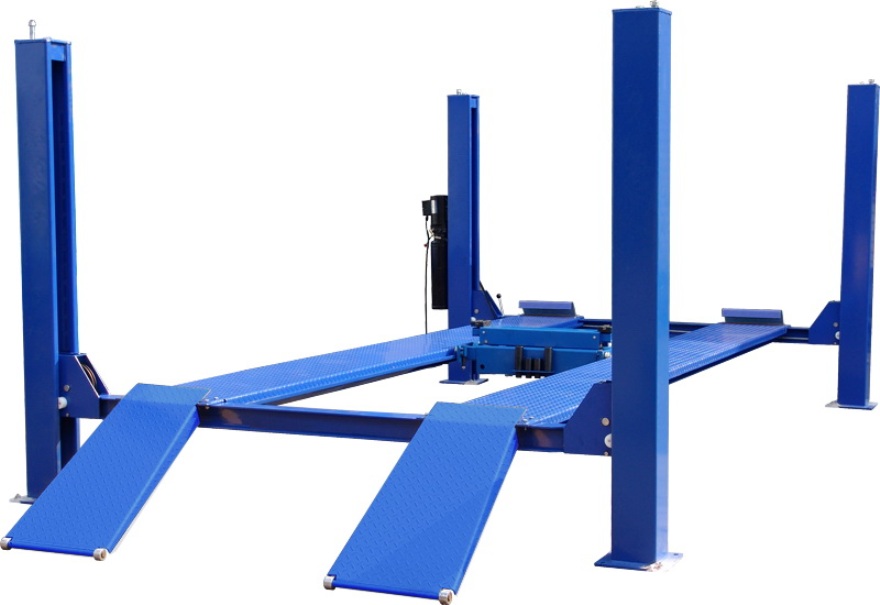 • Ramps: The best way to lift your vehicle without having to worry about its stability while being lifted from the ground. These types are cost-effective and the kind of lift that can withstand the weight of heavy vehicles for long periods of time.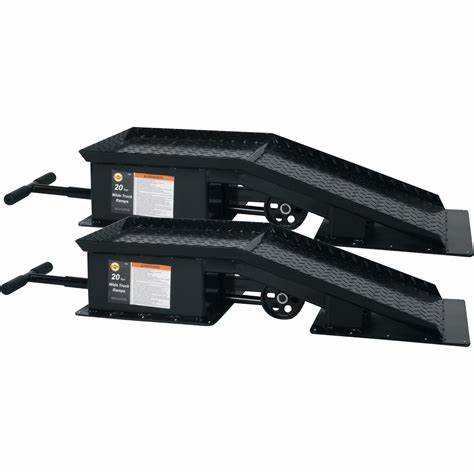 If you have the space and the height available in your garage, investing in a two-post or four-post car lift is highly recommended because of its reliability. Although these lifts are expensive tools for the mechanics and car enthusiasts, it is a worthy investment.