Unwind in the Serenity of Top Cabin Resorts for a Cozy and Peaceful Getaway in Philippines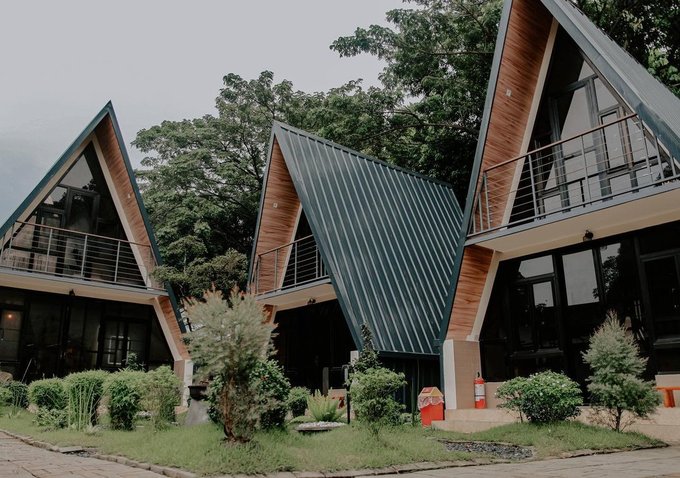 Reconnecting with nature is always a good idea when we want a breather and escape from the noise and everyday hustle. It's tiring right? Doing the same routine every single day just to survive. So, giving yourself time to breathe and rest is as important as working 8hrs a day. You get what I mean? It's essential.
What would be a better thing to do in your rest day than to go out of town and be with nature. Stay in a cabin resort with a beautiful view of the mountain, sea breeze, trees, and peaceful environment. We gather the Top 5 best Cabin Resorts to stay for a quick vacay that is 2-3hrs away from the metro! (except from the resort in Pampanga of which will later on revealed in this article)
1.The Ellsworth Cabin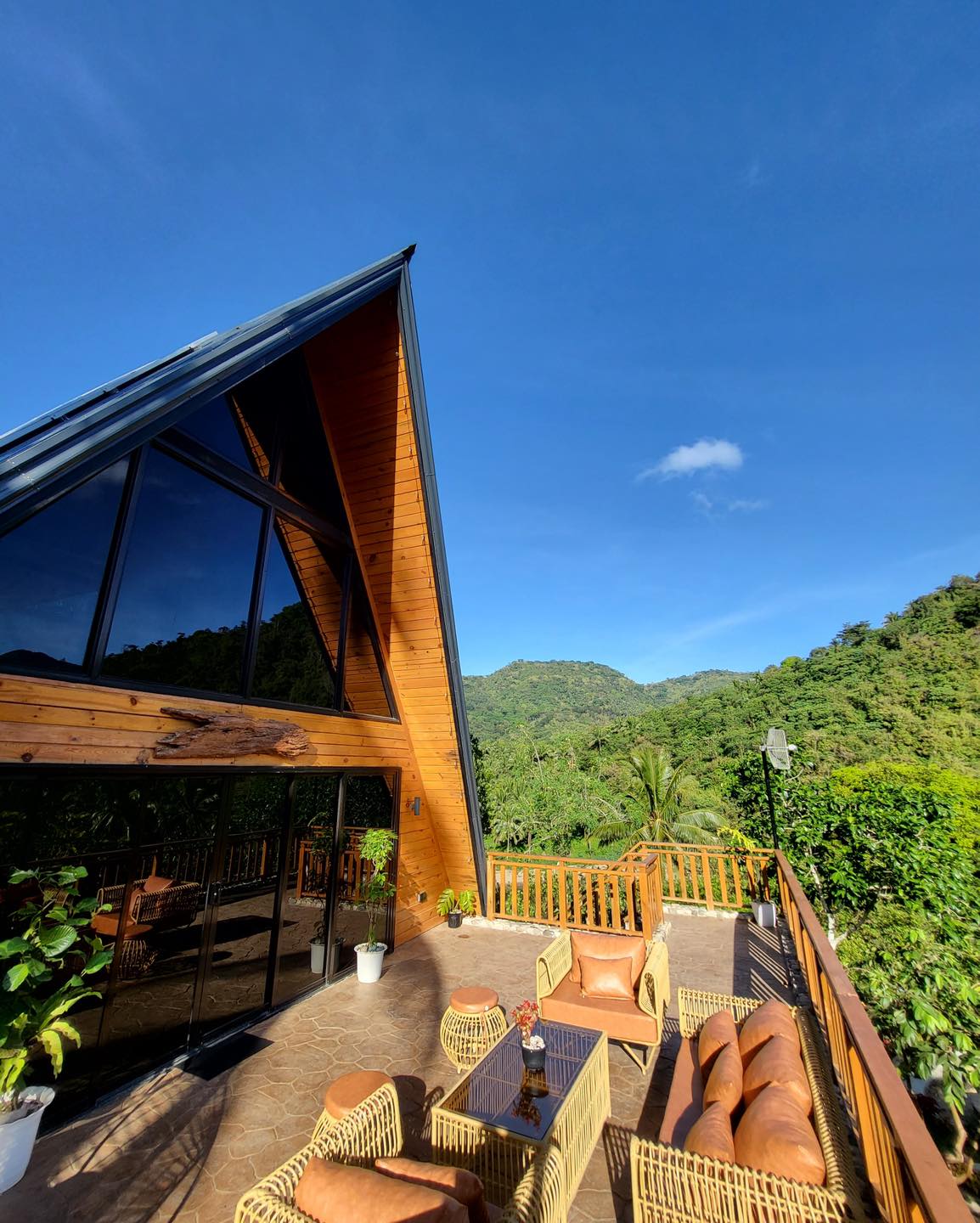 Ellsworth Cabin offers an enchanting getaway that promises a combination of serene tranquility and adventurous exploration. It is located in the picturesque landscapes of Tanay, Rizal. This undiscovered treasure is a haven for nature lovers, lovers of the great outdoors, and families looking to spend quality time together.
There are a lot of fun and exciting activities that you can enjoy here in the resort. You can do Horseback riding, shoot some arrows, picnic by the river, s'mores party, fishing, trekking, hiking, and a lot more! You and your family will surely enjoy the peace and quiet surroundings that this resort offers.
For more details, click here 👈🏻
2.The Cielo Alto Place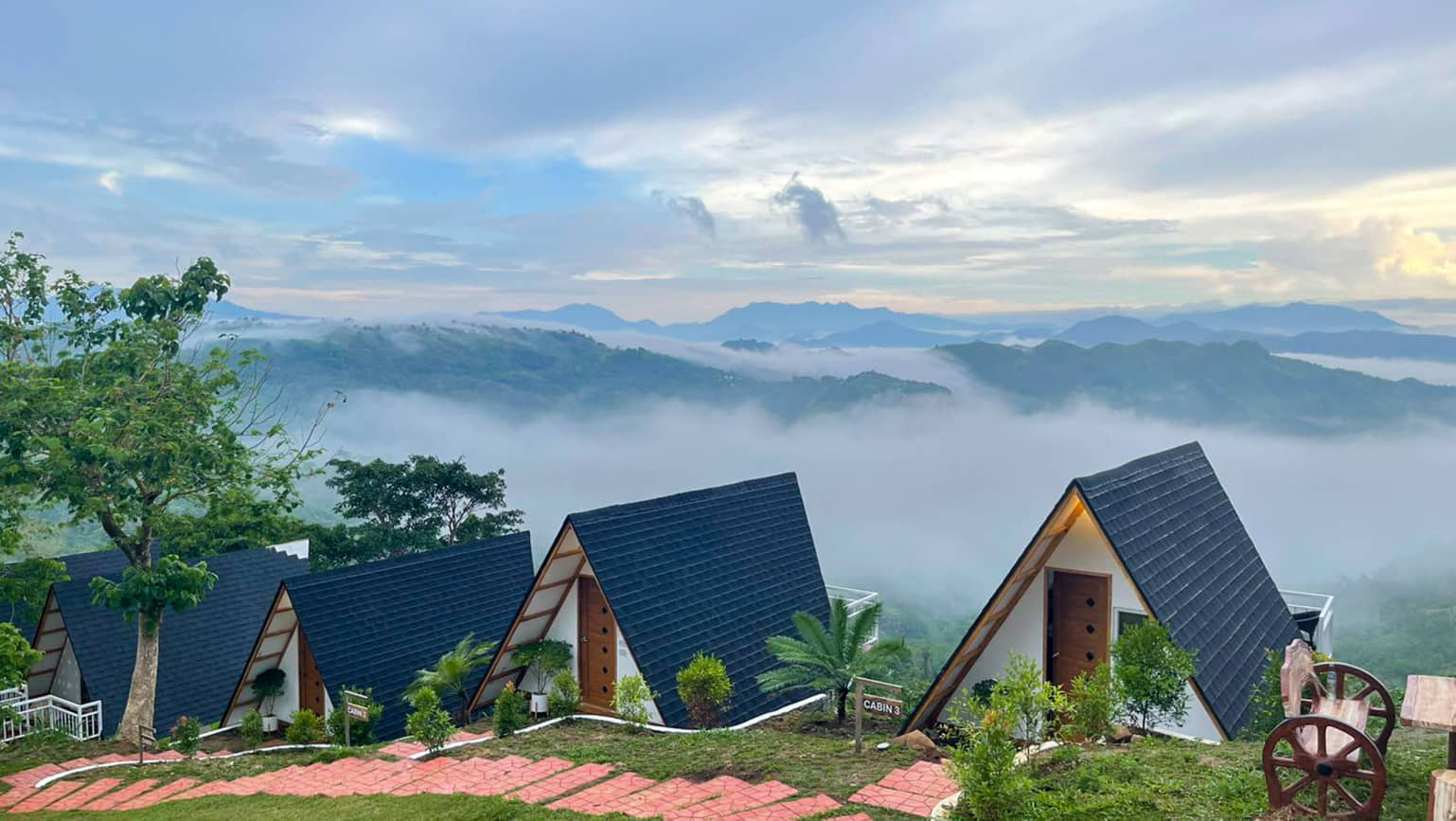 This place is truly a taste of heaven! Your coffee will definitely taste better when you have a wonderful view like this. The overlooking view of the cabins is the mountain ranges of Sierra Madre. You wouldn't actually need an E-fan or Air conditioner in this place because of the cold breeze the mountains provide. Cielo Alto Place only caters staycation for now as their swimming pool is still under construction. But one of the highlights every night is the Acoustic jam and the Bonfire. They also have a restaurant here that serves delicious and affordable foods that you'll truly love.
For more details, click here 👈🏻
3.Purico's Cabin resort PH Pampanga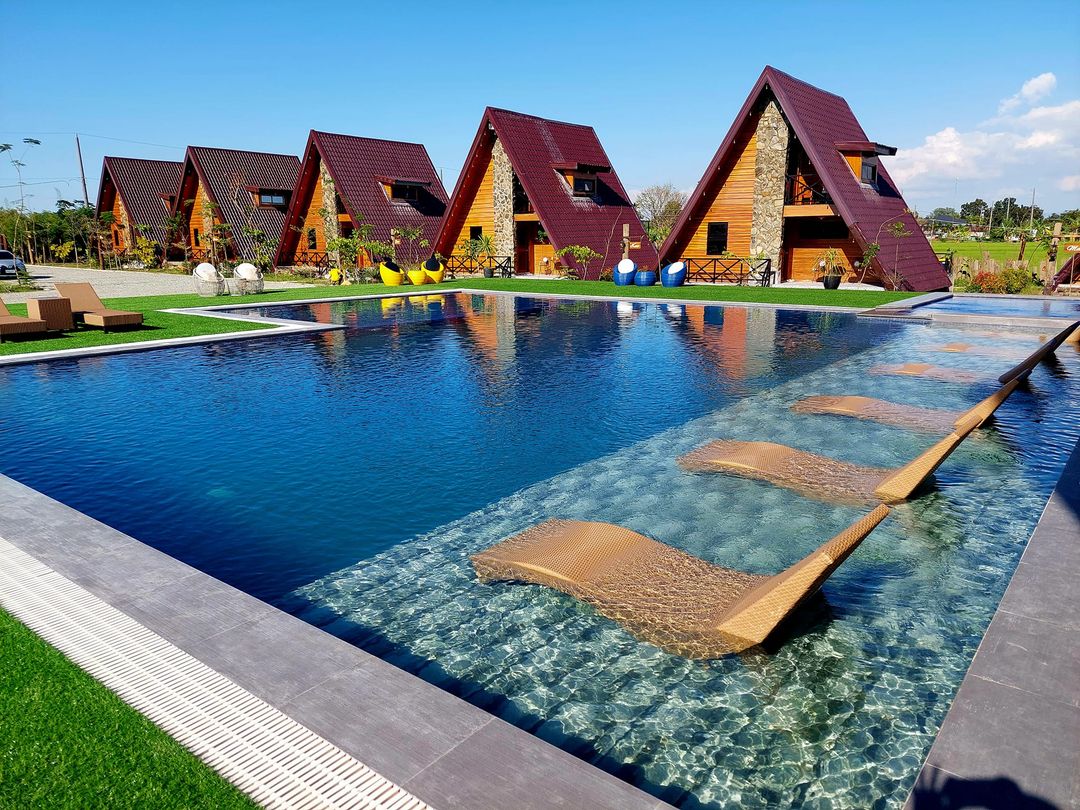 The amenities and activities at Purico's Cabin Resort are extensive, and they include roomy and comfortable lodgings, a top-notch spa, delectable dining options, and outdoor activities like hiking, mountain biking, fishing, and others. They do have a group of helpful and attentive employees who are committed to making sure that your stay is nothing short of extraordinary.
For more details, click here 👈🏻
4.The Aurora Villas and Cabin Resort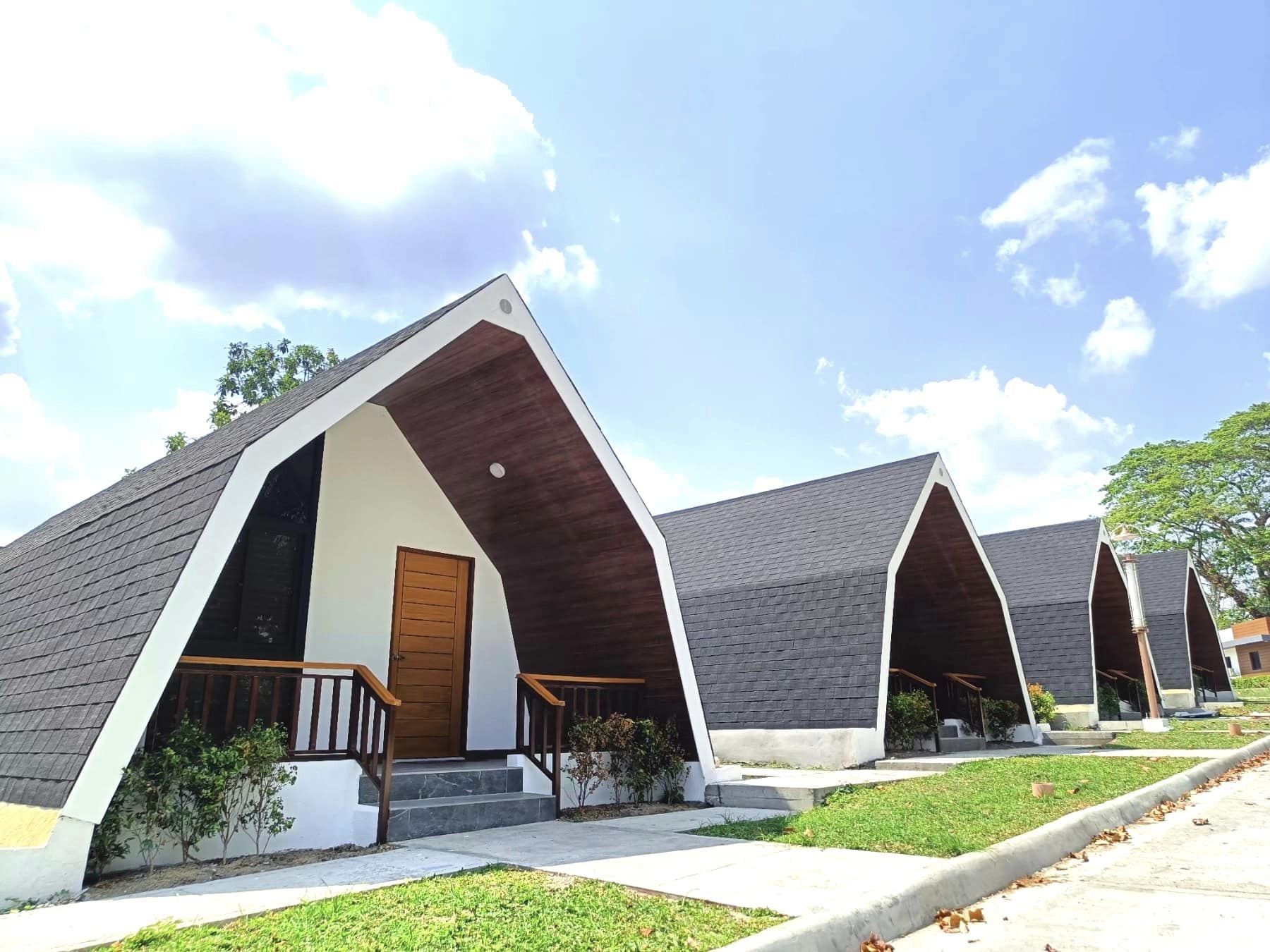 The Aurora Villas and Cabin Resort has a restaurant, terrace, garden, and outdoor pool. This hotel offers room service and a water park to its visitors, a front desk that is open around-the-clock, and a hot tub.
Every room at the resort has a patio. The guest rooms at Aurora Villas and Cabin Resort include a flat-screen TV, air conditioning, a private bathroom with a bidet, and complimentary toiletries. Selected rooms also come with a balcony. They also serve daily breakfast that you can choose whether you want a buffet, à la carte, and continental.
For more details, click here 👈🏻
5.The Cabin Resorts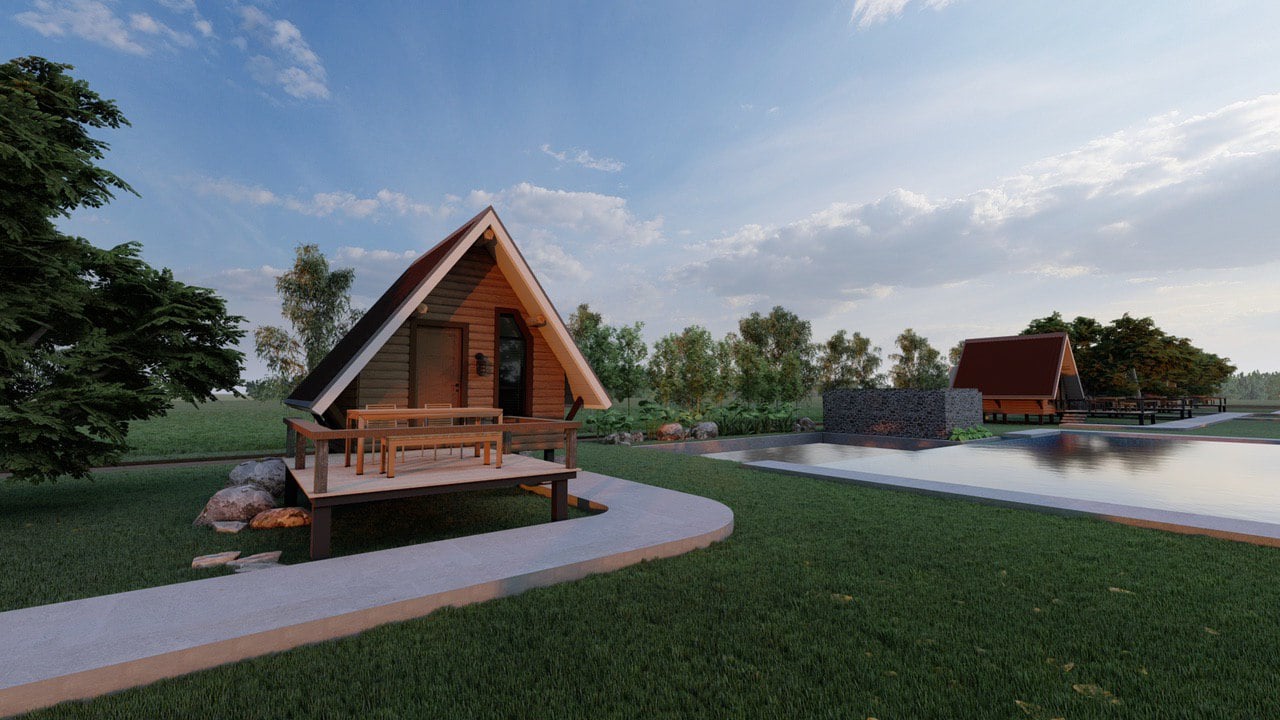 The Cabin Resort's charm lies in its cozy cabins and well-designed facilities, which are surrounded by lush greenery and tall trees. Each cabin at the resort is individually decorated with cozy wooden accents, giving visitors a true sense of being surrounded by nature. The various cabin sizes can accommodate all kinds of travelers, whether you're looking for a family vacation or a romantic getaway.
For more details, click here 👈🏻
+ Moonlight Cabin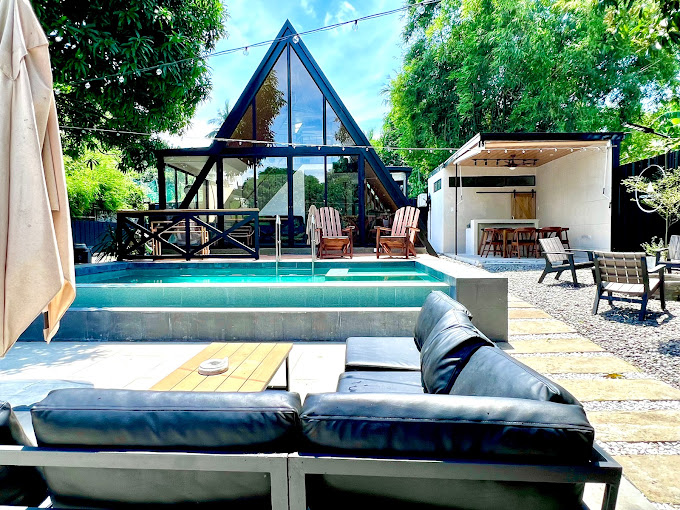 Moonlight Cabin in Batangas, Philippines, is a breathtaking retreat that offers a serene escape amidst nature. This enchanting hideaway seamlessly combines modern design with traditional Filipino architecture, using indigenous materials like bamboo and thatched roofs. With panoramic windows providing stunning views of Batangas Bay, guests can enjoy the soothing sounds of waves crashing and palm trees rustling.
The cabin's interior boasts a warm and sophisticated ambiance, with an open-concept living space flooded with natural light. Moonlight Cabin offers luxurious amenities, including a spacious bedroom, a fully equipped kitchen, and an outdoor terrace for dining and relaxation. The private infinity pool overlooks the picturesque surroundings. Nearby, guests can partake in activities such as snorkeling and kayaking along the pristine coastline. Moonlight Cabin is a haven for those seeking tranquility and natural beauty, providing an unforgettable experience that rejuvenates the mind, body, and soul.
For more details, click here 👈🏻
May this list help you to choose where to stay on your rest day or next vacation! This is your friendly reminder that resting should be a priority. It is essential. You need to recharge once in a while to gain energy for more hustling and grinding each day!
#resort
#Philippines Resort
#Cabins
#Resort Cabins
#staycation
#vacation